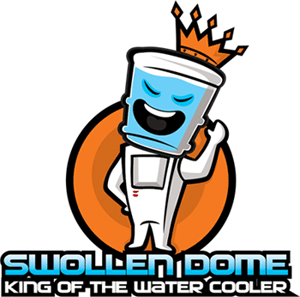 It's been a whirlwind week of updates in a sporting world that is normally quiet in late June. The Stanley Cup Final concluded on Monday night. The Blackhawks' Game 6 win against the Bruins was about the only normal thing to occur.
The hammer dropped on former New England Patriots tight end Aaron Hernandez in the form of murder charges. A former Cleveland Browns rookie linebacker, Ausar Walcott, was also charged with attempted murder.
The early-Wimbledon trash-talking and chirping devolved into a week of upsets.
Doc Rivers orchestrated his departure from the Celtics to travel West to the Clippers. He would then have a curious exchange with ESPN commentator Bill Simmons during the NBA Draft regarding the circumstances of his departure.
The Celtics then traded future Hall of Famers Kevin Garnett and Paul Pierce "Suite Life On Deck."
— Start a "Kickstarter" project to raise funds for Howard's pet music or film project. You can rope in some Lakers legends to contribute by leaving voicemail messages.
— Promise him a reality show. Scratch that.
— Line up the myriad superstars always seen at Staples Center and build out a "We Are The World"-like event. Flea, Anthony Kiedis (in the news earlier this week, Snoop and maybe Will Ferrell and John C. Reilly can get something together. If nothing else … I smell GRAMMY!!!
——

C'mon, Lakers fans. You have less than 72 hours to work some magic.
Tags
#staydwight #harmon #swollendome
,
Aaron Hernandez
,
Anthony Kiedis
,
Boston Bruins
,
Chicago Blackhawks
,
Chris Paul
,
D12
,
Dallas Mavericks
,
Dwight Howard
,
Flea
,
Google +
,
Grammy Awards
,
Harmon
,
Houston Rockets
,
Jack Nicholson
,
Jim Buss
,
John C. Reilly
,
Justin Bieber
,
Kobe
,
Kobe Bryant
,
Lakers
,
Los Angeles Lakers
,
Madsen
,
Mark Madsen
,
Mavericks
,
Miami Heat
,
Mike D'Antoni
,
Mike Harmon
,
New England Patriots
,
Rockets
,
Snoop Dogg
,
Snoop Lion
,
Steven Spielberg
,
Suite Life On Deck
,
Swollen Dome
,
SwollenDome.com
,
We Are The World
,
Will Ferrell