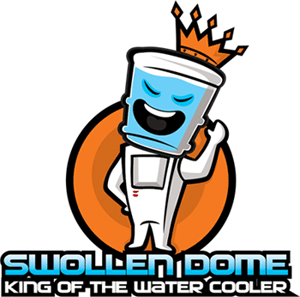 The Twitterverse was abuzz on Tuesday morning with great anticipation for the start of free agency. I assume somebody saw the famous "Twitter Whale" along the way, but my unending run of innumerable Tweets from NFL Insiders and beat reporters forged ahead without fail. My head was spinning as the countdown clock wound to zero. Rumor, conjecture and speculation married snarky, sarcastic commentary. It's the very essence of why social media works.
One of the first signings to come down the line was the arrival of Martellus Bennett to Chicago. He represents a significant upgrade as a downfield and red zone threat over Kellen Davis, who struggled mightily in 2012. The Bears later added Jermon Bushrod to bolster the offensive line for Marc Trestman's new-look offense.
I'll review the full slate of signings throughout the week.
For now, I'm focusing on the signing of speedster Mike Wallace by the Miami Dolphins. Miami had already re-signed PPR machine Brian Hartline (74 receptions in 2012), and the addition of Wallace assuredly opens things up for Mike Sherman's offense. The deal was for a reported $65 million over five years with some $30 million guaranteed. Wallace's production regressed last season under coordinator Todd Haley as Antonio Brown's role grew. Wallace averaged 3.5 fewer yards per reception and finished seven games with fewer than 50 receiving yards. He also struggled markedly with drops after being a sure-handed option in his first three NFL seasons.
I anticipate a huge rebound from Wallace in Sherman's West Coast system. Look for him to be utilized on more short and intermediate routes and to be screaming "YAC" quite a bit as this unit develops. Ryan Tannehill will take his shots downfield, but I expect to see Sherman creatively get the ball into Wallace's hands.
* Wallace starts the 2013 fantasy campaign as a WR2 with upside. I temper my expectations pending further moves in Miami via FA, April's Draft and notes out of OTAs.
As for the Steelers, ninja option Emmanuel Sanders (14.2 YPC on 42 receptions last season) steps into the starting lineup opposite the aforementioned Brown. Numerous reports on Tuesday linked the team to veteran Plaxico Burress. Unfortunately, the team will not be able to count on tight end Heath Miller, who enjoyed a career year before sustaining a torn ACL.
Don't worry. I didn't forget Dannell Ellerbe or Philip Wheeler. I'll get to them as part of the lengthy dialogue as the week progresses.