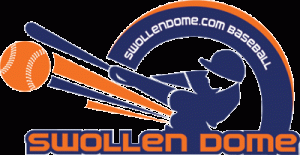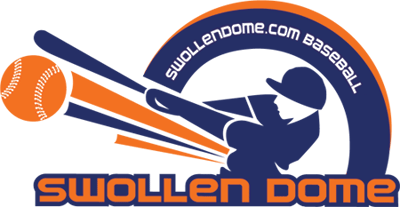 I shan't belabor the point. I wrote about this subject on the Dome early Sunday morning as it was announced and as Chicago reliever Carlos Marmol's Wikipedia page was corrupted . Marmol was officially removed from the closer role in Chicago. He allowed earned runs in each of his first three appearances, including a two-home run performance against the Braves on Saturday. Kyuji Fujikawa takes over the top slot.
I noted that the Marlins had made 20-year-old Jose Fernandez a member of the pitching staff last week. Fernandez performed brilliantly in his major league debut against the Mets by pitching five innings of one-run ball. He allowed three hits with a walk while striking out eight New York hitters. Fernandez likely won't stretch deep into games, but his 97 mph heater and high strikeout rate are intriguing.
During our "Fantasy Freaks" show on FOX Sports Radio Sunday morning, I noted that word had come down that the Braves had placed first baseman Freddie Freeman on the disabled list because of a strained oblique. As a loudmouth who predicted huge things for Freeman in 2013 (ranked as a top-10 first baseman), I lamented the loss of two weeks of at-bats. It turns out that Freeman took the news harder than fans and fantasy owners, reportedly venting to teammates before shagging flyballs during batting practice . The Atlanta Journal-Constitution reports that Freeman was informed of the team's decision upon arriving to the ballpark . Former Dodgers corner infielder Blake DeWitt and Chris Johnson will play first base in Freeman's absence.
Somebody stole $20,000 worth of Nutella in Germany .
The video of John Lackey's arm injury was one of the few baseball moments from Saturday that interrupted NCAA coverage. It turns out that the injury wasn't as significant as originally feared. Larry Lucchino advised WEEI's "Dennis & Callahan" show that Lackey sustained a "mid-biceps strain." He added that he expected the veteran pitcher to miss one or two turns in the rotation. You can read more of Lucchino's comments, including the Bobby Valentine hire and roster turnover, from Boston.com here.
Josh Hamilton finally busted out of a dismal start to the season with three hits on Sunday night. Hamilton had entered the game with a single hit in 20 at-bats, including 10 strikeouts. He recorded his first extra-base hit, a double, in the Rangers' 7-3 loss to his former team.
Second-year Boston third baseman Will Middlebrooks was the star of Sunday's win over R.A. Dickey and the Blue Jays with a three-home run performance. Middlebrooks went 4-for-5 with a double, three home runs and four RBI. Remember, Middlebrooks hit 15 home runs in 75 games last season before an injury shut him down in mid-August. He's already rapped out four home runs and two doubles in six games.
I mentioned R.A. Dickey above (eight runs, seven earned, on 10 hits and two walks in 4 2/3 innings pitched). He was one of many second-start pitchers that were battered around during Sunday's action. Strasburg, Samardzija, Price, Cain, Gallardo and Hamels forced the highlight shows into overtime.
How did you manage your DVR on Sunday? You had "Game of Thrones," the ACM Awards, a "Mad Men" (disappointing) season premiere, "Celebrity Apprentice" and Sunday Night Baseball. Oh, and that little thing called "WrestleMania 29." The two highlights of "Mad Men" were Roger Sterling's rantings and the appearance of Linda Cardellini (Velma from "Scooby Doo," "ER," "Freaks & Geeks").
Jered Weaver struggled with velocity and his control against the Rangers on Sunday night before leaving the game with a hyperextended left elbow. He sustained the injury while attempting to avoid a line drive. X-rays were negative, per The Los Angeles Times . The article cites that Weaver's fastball was also down nearly five miles per hour. We'll monitor his progress as the week develops.
Billy Butler of the Royals went 2-for-4 with seven RBI against the Phillies on Sunday. It was his first home run of the season.
The Pirates and Padres have hit one home run in 372 total at-bats. Pittsburgh enters Monday's game against Arizona with a composite .119 batting average.
An "Evil Dead" re-make and a 3-D version of "Jurassic Park" dominated the weekend box office, rolling up $30m and $21.2 million, respectively. So, I guess people eschewed "The Final Four" and weekend baseball?
---
Tags
Boston Red Sox
,
Butler
,
Cardellini
,
Chicago Cubs
,
Cubs
,
Florida
,
FOX Sports Radio
,
Game of Thrones
,
Harmon
,
Harmon's Hardball Notes
,
Jered Weaver
,
John Lackey
,
Jose Fernandez
,
Josh Hamilton
,
Jurassic Park
,
Larry Lucchino
,
Mad Men
,
Miami
,
Mike Harmon
,
Painting The Corner
,
PTC
,
Swollen Dome
,
SwollenDome.com
,
Texas Rangers