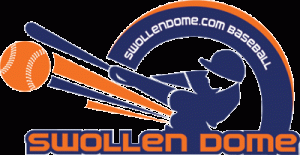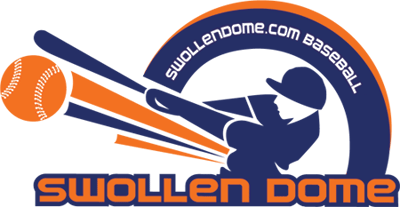 Brett Lawrie made his season debut for the Blue Jays on Tuesday against the White Sox. Lawrie's gone hitless in seven at-bats with four strikeouts and one RBI. I only felt compelled to put a line on him here because he's returned to third base. Those salivating about a potential move to second base will need to keep waiting.
It's been a tough go watching news reports this week. I often turn to music while writing and prepping information. After Monday's tragedy in Boston, the divisive Senate vote on Wednesday afternoon and the frightening video in West, Texas on Wednesday night, I've circled back to this one a few times. Mick Jagger & Keith Richards have been in the news because of the 50th Anniversary Tour that's on tap for the summer. This comes from "The Concert For New York."
Houston corner infielder Brett Wallace was demoted to Triple-A Oklahoma City after starting the season in a 1-for-24 funk. Infielder Brandon Laird was batting .353 with two home runs and 14 RBI at the time of his recall.
Harrison Ford stopped by "Jimmy Kimmel LIVE" on Wednesday, and the Q&A session took over the internet .
Fantasy ninja and super prospect Travis d'Arnaud is in a walking boot after sustaining a foot injury at Triple-A. He wasn't heading to the show with John Buck tearing the cover off the ball (.326 and 19 RBI), but we're keeping close watch on him.
Boston designated hitter David Ortiz is inching closer to a return to the field. Ortiz has been rehabbing at Triple-A Pawtucket and may join the Red Sox in Boston for the forthcoming homestand.
We always talk in sports about "last year being last year." Whether a team succeeded or failed miserably, it's left behind. Yet, as we await the release of the full schedule on Thursday night, the outrage over Baltimore's season-opening road trip has resurfaced. I know that the recent tradition has been for the defending Super Bowl champion to host a prime time game. Since this subject is up again, I renew my argument. That bit is for the fans in the stadium and those viewing in Baltimore. They'll get to see the big moment when this Ravens team (minus many of the players that played in the Super Bowl, mind you) take the field at home for the first time in 2013. They'll still get their moment, right? Ultimately, the Ravens, Orioles, NFL, MLBPA and everybody in the exchange failed to come to an agreement that would put the game on target. If that's the proverbial "chip on the shoulder" that the Ravens and fans need to jumpstart the 2013 campaign, then so be it. Play on.
A.J. Burnett of the Pirates put together another fantastic outing on Wednesday night against the Cardinals. Burnett pitched seven strong shutout innings with eight strikeouts. Burnett's pitched lights-out ball from your fourth or fifth starter slot, earning a 2.63 ERA with 35 strikeouts in 24 innings pitched. Look at the K/9, people. He's dominating.
Los Angeles ace Clayton Kershaw absorbed a rare rough outing against the Padres on Wednesday. Kershaw allowed five runs, three earned, on seven hits and four walks. Three of those hits allowed were home runs, the first allowed this season. Would you be surprised if I told you that the Dodgers have scored a total of seven runs in Kershaw's four starts?
The Padres activated Chase Headley, as expected, thereby returning some pop to the lineup. Unfortunately, San Diego had to put outfielder Cameron Maybin on the disabled list because of a wrist injury.
"Weather Education Day" at Wrigley Field was postponed because of … rain. The local NBC affiliate was to send meteorologist Cheryl Scott out to talk about the science of predicting the weather. The Cubs-Rangers afternoon game started as scheduled.
Add last night's effort to the legend of Washington outfielder Bryce Harper. Harper reportedly threw up repeatedly on Wednesday night and still posted four hits in five at-bats. He's batting .364 with five home runs and 11 RBI.
The White Sox received 6 2/3 shutout innings of work from left-hander Jose Quintana against the Blue Jays on Wednesday. Quintana worked the plate effectively all game (save a lengthy at-bat that ended in a walk by Munenori Kawasaki), delivering 72 of his 104 pitches for strikes. He allowed five hits and two walks against seven strikeouts. He's now pitched 13 2/3 scoreless innings since being battered about by the Mariners in his first start.
I'll turn back to the Chicago-Texas game in progress for one last statistical nugget. Alfonso Soriano's solo home run during Thursday's game was his first RBI of the season. Ponder that for a moment.
Tags
#fantasy #mlb
,
#fantasybaseball
,
#roto
,
42
,
42 Movie
,
Alfonso Soriano
,
Boston
,
Boston Red Sox
,
Brett Lawrie
,
Brett Wallace
,
Chicago Cubs
,
David Ortiz
,
Fantasy
,
Fantasy Basebal
,
Fantasy Sports
,
Ford
,
Harmon
,
Harmon's Hardball Notes
,
Harmon's Hardball Notes 4.18
,
Harrison Ford
,
John Buck
,
Major League Baseball
,
Mike Harmon
,
MLB
,
Painting The Corner
,
PTC
,
Swollen Dome
,
SwollenDome.com
,
The Rolling Stones
,
Travis d'Arnaud
,
Wrigley Field