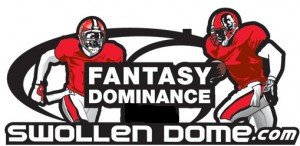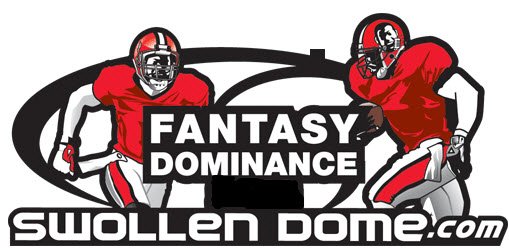 The countdown is running quickly toward zeroes. With great pageantry and trumpets blaring, the 2013 NFL Draft will begin at 8pm ET. Roger Goodell will walk to the podium to announce that the Kansas City Chiefs "are on the clock." And, then they may not be.
There's great speculation about the pick. If the Chiefs stay at No. 1, there are divergent thoughts as to which of the top Offensive Tackles will be chosen. There's also been great speculation about the possibility of Branden Albert being dealt (the strength of those rumors ebbs and flows like the tide).
Either way, the guesswork ends tonight. While some writers work to finish off the 80th iteration of their mock drafts – with some even daring to take on all seven rounds — others are catching a catnap, ingesting the best of New York's culinary options, or Tweeting up a storm of rumor, conjecture, speculation.
I felt obligated to toss up a mock-up of the first round here at SwollenDome.com. Like everyone else, I'm hoping to land a few hits on the dartboard (over/under is 5.5) and I used my own twisted logic, the ceaseless rumors and web chatter to get through the 32 selections. I expect to see a high numbers of trades and to wind up in Twitter jail several times.
Without further ado, here's the roll call for Round One.
1. Kansas City: Eric Fisher, OL – Central Michigan
2. Jacksonville: Luke Joeckel, OL – Texas A&M
3. Oakland: Sharrif Floyd, DT – Florida
4. Philadelphia: Lane Johnson, OL – Oklahoma
5. Detroit: Dion Jordan, DL – Oregon
6. Cleveland: Geno Smith, QB – West Virginia
7. Arizona: D.J. Fluker, OL – Alabama
8. Buffalo: Ezekiel Ansah, DE – BYU
9. New York Jets: Barkevious Mingo, LB – LSU
10. Tennessee: Dee Milliner, CB – Alabama
11. San Diego: Jonathan Cooper, OL – North Carolina
12. Miami: Tyler Eifert, TE – Notre Dame
13. New York Jets: Tavon Austin, WR – West Virginia
14. Carolina: Star Lotulelei, DL – Utah
15. New Orleans: Kenny Vaccaro, DB – Texas
16. St. Louis: Jarvis Jones, LB – Georgia
17. Pittsburgh: Xavier Rhodes, DB – Florida State
18. Dallas: Sheldon Richardson, DL – North Carolina
19. New York Giants: Chance Warmack, OL – Alabama
20. Chicago: Justin Pugh, OL — Syracuse
21. Cincinnati: Johnathan Cyprien, DB – Florida International
22. St. Louis: Cordarrelle Patterson, WR – Tennessee
23. Minnesota: Manti Te'o, LB – Notre Dame
24. Indianapolis: Bjoern Werner, DL – Florida State
25. Minnesota: DeAndre Hopkins, WR – Clemson
26. Green Bay: Sylvester Williams, DL – North Carolina
27. Houston: Justin Hunter, WR – Tennessee
28. Denver: Eric Reid, DB – LSU
29. New England: Robert Woods, WR – USC
30. Atlanta: Desmond Trufant, DB – Washington
31. San Francisco: Matt Elam, DB – Florida
32. Baltimore: Alec Ogletree, LB – Georgia
Tags
2013 First Round
,
2013 NFL Draft
,
Alabama
,
Andy Reid
,
Barkevious Mingo
,
Brandon Albert
,
Chris Landry
,
D.J. Fluker
,
Dee Milliner
,
Dion Jordan
,
Eric Fisher
,
Fantasy
,
Fantasy Football
,
Fantasy Freaks
,
Florida State
,
FOX
,
FOX Sports Radio
,
Geno Smith
,
Glazer
,
Harmon Mock Draft
,
Harmon Mock NFL Draft
,
Harmon Mocks Round 1
,
Jaguars
,
Jay Glazer
,
Jordan
,
Kansas City Chiefs
,
Kirk Morrison
,
Lane Johnson
,
Luke Joeckel
,
Manti Te'o
,
Mingo
,
Mock Draft
,
Mock Draft 2013
,
NFL
,
NFL Draft
,
NFL Insider
,
Notre Dame
,
Oakland
,
Petros Papadakis
,
Raiders
,
Roger Goodell
,
Sharrif Floyd
,
Swollen Dome
,
SwollenDome.com
,
Tavon Austin
,
Tyler Eifert