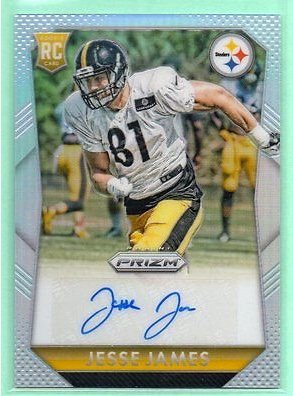 Following another uneven and miserable Monday Night Football game, we move forward to Week 3. The Eagles manhandled a beleaguered Bears squad and sent several players, including quarterback Jay Cutler, to the injury list. I'll expand the game review here soon enough.
You can listen to my immediate reactions of the MNF game on the FOX Sports Radio site (FOXSportsRadio.com). I was on-air as the game progressed and things got a bit spirited.
I'll expand on this list in my various radio spots for the week and certainly for those last-minute plug-in options on FOX Football Fantasy (6-8a PT on FOX Sports Radio).
Let's get it.
Carson Wentz, QB, PHI: Wentz has demonstrated a willingness to stand tall in the pocket, absorb hits and try to deliver the ball downfield. His numbers weren't off the charts in the Week 2 win over Chicago, but remember that Jordan Matthews let a 35-yard touchdown grab drop through his hands. Nelson Agholor also dropped multiple passes to betray his QB.
Ryan Tannehill, QB, MIA: It hasn't been pretty, but Tannehill has a rock-solid matchup on tap against the struggling Browns. The aforementioned Wentz and Joe Flacco had successful fantasy days against Cleveland to open the year. This is a quality spot for Tannehill to build a big fantasy game with Jarvis Landry, Jordan Cameron, Kenny Stills and company while the Dolphins seek to shore up the run game.
Brian Hoyer, QB, CHI: Next man up to lob balls downfield to Alshon Jeffery and Kevin White. Hoyer takes over with Jay Cutler sidelined by a thumb injury.
Jacoby Brissett, QB, NE: Jimmy Garappolo was dominant against the Dolphins before he was felled by a shoulder injury. With his status up in the air (possible he plays despite the AC joint issue), Brissett jumps center-stage on the short week. Chalk it up as the Belichick Effect for his appearance … or the fact that Rob Gronkowski may return to the field.
Sam Bradford, QB, MIN: Bradford connected early and often with Stefon Diggs against the Packers and frequently targeted tight end Kyle Rudolph (4-8 for 65 yards).
Jay Ajayi, RB, MIA: Foster is down for 1-2 weeks at a minimum, thereby opening an opportunity in Miami. Ajayi rushed five times for 14 yards in the Week 2 loss to New England, but given the early deficit, that's difficult to evaluate. He was active in the comeback effort, producing four receptions for 31 yards with a lost fumble.
Kenyan Drake, RB, MIA: Drake had four touches for 18 yards, including a rushing TD against the Patriots.
Matt Asiata, RB, MIN: The former fantasy hero is back on the radar again following Adrian Peterson's injury. He had seven touches for 25 yards (one reception for 11 yards) in the Vikings' win over the Packers. Asiata has the higher value in the MIN workload split given his proficiency at the goal line (nine touchdowns in 2014) and as a power back between the tackles.
Jerick McKinnon, RB, MIN: McKinnon has tallied 10 total yards on five touches thus far this season. He'll have value in PPR leagues (48 receptions during the two-year span between 2014 and 2015), but I believe Asiata's the top option.
Fozzy Whittaker, RB, CAR: Whittaker racked up 100 rushing yards on 16 carries in the Panthers' 46-point explosion against the 49ers. He added three receptions for 31 yards and lost a fumble. Whittaker exploded for a 25-yard run early after stepping in for Jonathan Stewart.
Dwayne Washington, RB, DET:  Ameer Abdullah's going to miss time with a foot injury. So Theo Riddick is going to need some help in the backfield. Enter the speedy rookie from Washington. Keep an eye out on the visits, though. Former Lions RB Joique Bell was in for a look-see on Tuesday.
Jordan Howard, RB, CHI: Something's got to give. The Chicago run game with Jeremy Langford was abysmal on Monday night (I know he scored, but he also fumbled), and Ka'Deem Carey left with a hamstring injury. Howard ran three times for 22 yards and brought a different energy and pace to the offense. He'll see a bigger role as the season progresses and the Bears hit the giant REBUILD button. Stash Howard.
Travis Benjamin, WR, SD: Keenan Allen was lost in Week 1 and Danny Woodhead in Week 2. So, while I love Tyrell Williams as the deep-ball option, Benjamin's racking up a high-volume target count. He's caught 13-of-14 targets to open the season from Philip Rivers.
Corey Coleman, WR, CLE: Coleman's deep play aptitude was on display early against the Ravens. He finished the day with five receptions, 104 yards and two touchdowns in the 25-20 loss. Now, Coleman's value takes a dip with Cody Kessler under center unless he starts to just wind up and wing it. Perhaps Hue Jackson allows it given the early success of Wentz in Philly.
Mike Wallace, WR, BAL: Wallace has already scored three touchdowns and become the go-to option for Joe Flacco.
Tyrell Williams, WR, SD: I've already hyped Williams enough. He's the deep threat for Philip Rivers.
Cole Beasley, WR, DAL: Beasley saw another six targets in Week 2 against the Redskins. He had been targeted 12 times in the Cowboys' opener. He and Dak Prescott (who should have been added after Week 1) have connected on 13 receptions.
Michael Thomas, WR, NO: It's always difficult to figure out Drew Brees' distribution chart, but Thomas has tallied a handful of targets in back-to-back weeks.
Markus Wheaton, WR, PIT: Wheaton was expected to be the #2 opposite Antonio Brown in PIT, but missed the first two weeks because of injury. He's back for the Battle of Philadelphia, and should become a big part of Roethlisberger's attack.
Kenny Britt, WR, LA: Look, we know scoring opportunities are not exactly plentiful, but we can only ask for opportunity. Britt's already been targeted 16 times, producing 10 catches for 161 yards.
Victor Cruz, WR, NYG: Cruz made a 40-yard reception early in Sunday's win over the Saints, but lost sight of a defender and had the ball stripped. He recovered to finish with a four-catch, 91-yard performance, a solid follow-up to his scoring effort in Week 1 (4-34-1).
Jesse James (pictured above), TE, PIT: I had to get the All-Name member into the mix. James has eight catches for 60 yards through two weeks, and nabbed his first touchdown of the year in the Steelers' win over the Bengals. He's become a Roethlisberger favorite already with 12 targets (three in the RZ).
Trey Burton, TE, PHI: I've always like Brent Celek, and he'll stay involved in the offense while Zach Ertz is out. However, Carson Wentz called Burton's number early and often on Monday night. Burton caught 5-of-7 targets for 49 yards with a touchdown (two RZ targets).
Tags
Adrian Peterson
,
Arian Foster
,
Bears
,
Danny Woodhead
,
Dolphins
,
Eagles
,
FOX Football Fantasy
,
FOX Sports Radio
,
Fozzy Whittaker
,
FSR
,
Garappolo
,
Harmon
,
Harmon's Waiver Wire Week 3
,
Jason Smith Show
,
Jay Ajayi
,
Jerick McKinnon
,
Jesse James
,
Jonathan Stewart
,
Keenan Allen
,
Kenyan Drake
,
Matt Asiata
,
Mike Harmon
,
Panthers
,
Stefon Diggs
,
Swollen Dome
,
SwollenDome.com
,
Vikings
,
Week 3 Waiver Wire