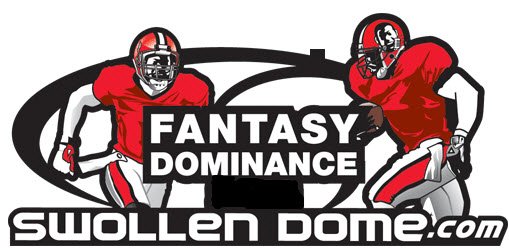 "We've already talked about him enough."
That was Bill Belichick's response to the inevitable crush of questions regarding the Patriots' signing of Tim Tebow. I enjoy the fact that the patented Belichick dismissal of the question happened already. It's the attempt to make Tebow "Just A Guy."
Naturally, the 24-hour news cycle that thirsts for sound and vision from The League, no matter its source, could not wait to talk all things Tebow.
— Why was he signed?
— What's his role?
— What's his fit?
Does it really matter?
Don't get me wrong. Those are questions that eventually need to be answered. For now, they don't. There's zero cost or risk here. And if you think you're going to get a quality response from Belichick, Tom Brady or any member of the Patriots, you're kidding yourself.
For now, Tebow is an extra body in Patriots workouts. He's on a 90-man roster well ahead of training camp. The answer to the first half of the question has been revealed. Tebow signed a deal.
The important part of the question hasn't been answered yet. Will Tebow he make the squad? Belichick, McDaniels and the New England brass have three months of evaluation time until the first game kicks off.
The media can keep asking questions all they want. By the looks of this throng, there will be a large number of credentials sought with hope of getting the quote, the shot, the play by which to make a larger determination and a splash. The media, and the football-watching world, will need to be satiated by one-liners, non-answers and snarky, short responses. That's "The Patriot Way."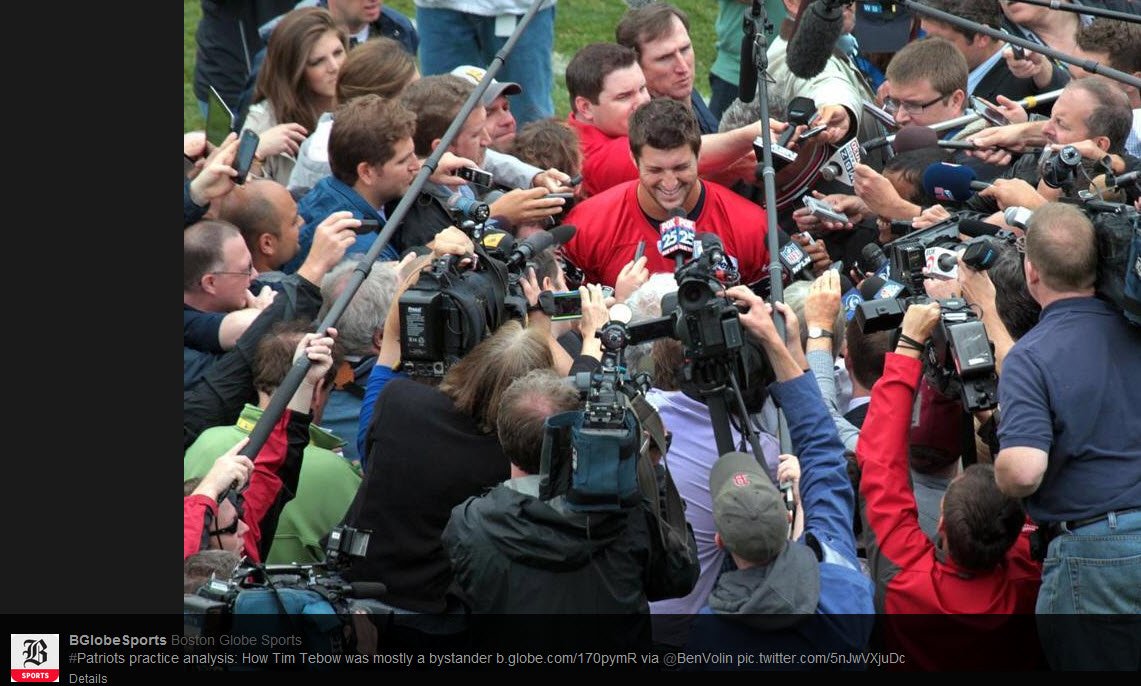 Whatever you think of Tebow the quarterback or his religious beliefs, let's pause for a second. We can all appreciate Tebow's athleticism and winning track record. Those are points that cannot be disputed.
Belichick and the Patriots, including Josh McDaniels, have weeks to determine whether Tebow is a fit for the offense and the role. Nobody's going to clamor for Tebow to displace Tom Brady under center. This is one of the few NFL teams where the job security of the quarterback, real or imagined (just wait for the vitriolic rants against quarterbacks forthcoming), is not up for debate.
The Patriots will play without Rob Gronkowski for some time following his back surgery. Perhaps there's a tight end slot available behind Aaron Hernandez and Jake Ballard. Perhaps there's an H-Back role in the offing. Or, maybe he's just the backup or third-string quarterback.
— We know that Tebow will work.
— We'll know that he will do and say all the right things (while saying nothing).
— We know that the Patriots will say nothing.
Let his play and preparation do the talking. That's all anybody can ask.