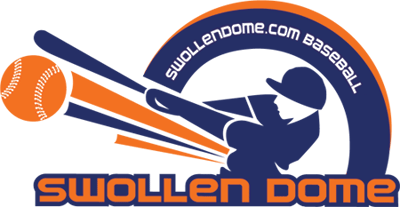 Kyuji Fujikawa felt a pop while pitching to Joey Votto on Sunday. On Wednesday, it was confirmed that the former Cubs closer will undergo Tommy John surgery.
Speaking of Tommy John surgeries, Dr. Lewis Yocum died on Tuesday from liver cancer. Yocum was the Angels' team physician for 36 years and was well-known for helping to perfect the surgical procedure. Here's a great write-up from SI.com.
Alyssa Milano returns to television with Mistresses next week. In the interim, she's locked and loaded in "The Uncler" on Funnyordie.com. I feel like I need to go watch The Wrestler again.
Mariano Rivera threw out the ceremonial first pitch before the Mets-Yankees tilt on Tuesday. Rivera then blew a save opportunity without recording an out for the first time in his career.
The Blue Jays was placed on the the 15-day disabled list because of a sprained ankle. Great things were expected from the third baseman, but he's produced a dismal .209-5 HR- 14 RBI line in 37 games. Mark DeRosa picks up at-bats in his absence.
I would be remiss if I failed to acknowledge Jean Segura's six-hit game against the Twins. Segura went 6-for-7 in the game with six singles and one RBI. He raised his batting average 18 points to .365.
Washington first baseman Adam LaRoche is starting to find his stroke. LaRoche homered twice in Tuesday's win over the Orioles, his ninth and tenth of the season. He's hit safely in eight of his past 10 games to raise his batting average to .243.
Nathan Karns made his major league debut Tuesday against the Orioles. The Nationals won the game 9-3, but Karns failed to escape the fifth inning. He allowed three earned runs in 4 1/3 innings on five hits (two home runs) and two walks.
Chris Davis hit his 17th home run of the season in the Orioles' 9-3 loss to Washington. As I've noted throughout the season, it's not a surprise that Davis is hitting for power. The fact that he's batting .344 entering Wednesday's play while riding a seven-game hitting streak is the surprise.
I joke that the Cardinals find new pitchers like a shark finds a new tooth. Well, they lost Jaime Garcia for the year to a shoulder injury. Former top prospect Mitchell Boggs was recalled at the time. Now, 21-year-old righty Michael Wacha will be called into the rotation to pitch against the Royals on Thursday. Wacha pitched to a 4-0 record in nine starts with a 2.05 ERA and a sub-1.00 WHIP. His strikeout rate isn't dominant (5.8 per nine innings), but Wacha's worth a spot start against Kansas City.
The good people at Victoria Secret spoke openly about not wanting to use Kate Upton in their publication. Well, it turns out that Upton's popularity might have forced them to rethink such strategy, and Upton's a bit salty about it.
Hyun-Jin Ryu has avoided the disabled list unlike most Dodgers pitchers, and he turned in another gem on Tuesday. Ryu pitched a two-hit shutout on Tuesday against the Angels with seven strikeouts to earn his sixth victory of the season. He lowered his ERA to 2.89 in the victory.
Angels outfielder Josh Hamilton was scratched from the game because of back spasms. He's listed as day-to-day.
San Francisco starter Mike Kickham made his major league debut on Tuesday against Oakland and failed to make it through the third inning. He struggled markedly with his control, surrendering four earned runs on four hits (one home run) and four walks. Kickham did register three strikeouts in the loss.
The wheels have fallen off for many members of the Philadelphia staff. Cliff Lee has managed to avoid the funk thus far in 2013. He won his sixth game of the season and fourth straight decision on Tuesday against the Red Sox. Lee allowed a single earned run on four hits with eight strikeouts over eight innings. He reduced his ERA to 2.34, and his WHIP now sits at 0.97.
The Rolling Stones are locked and loaded on their 50th anniversary tour. They've been putting out lines about requesting songs for each stop on the tour. I want to know which of the Stones' normal blowout hits would you leave off your playlist?
<