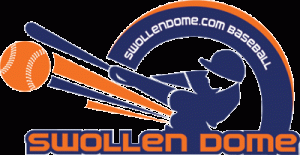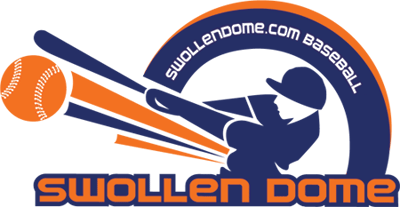 Bill Shaikin of The Los Angeles Times reports that Hanley Ramirez expects to rejoin the team earlier than the proposed mid-May timetable. The struggling Dodgers lineup could use Ramirez right now. Only the Marlins have scored fewer runs this season.
Miami batters have combined to hit three home runs this season. Perhaps that will change soon. The Miami Herald reports that Giancarlo Stanton took his first batting practice since sustaining a bruised shoulder last week. Stanton reportedly told manager Mike Stanton that he felt fine following the session, prompting speculation that the slugger could return to the lineup in short order.
Wednesday marks the end of the long, arduous journey that is the NBA regular season. Here in Los Angeles, the Lakers' final game against the Rockets holds much intrigue. I theorized on Sunday's Fantasy Freaks show on FOX Sports Radio that Kobe Bryant's injury would force Dwight Howard to expose his Superman cape and get to work. After all, it's his team in Bryant's absence. Speaking of Bryant, I believe I've seen him smile more in his post-op photos than I've seen in a long, long time. Anyway, the second season begins over the weekend. We'll have you covered on FOX Sports Radio this weekend.
Wait. I have one more bit for those of you in fantasyland on the court. Scoring leader Carmelo Antony is going to sit out the Knicks' finale against Atlanta. Per NewsOK , Kevin Durant will also sit out the Thunder's game against the Bucks, thus ending hope that he'd try and drop 70 points. He posted on Instagram – "If you (are) disappointed I didn't try to go for the scoring title, oh well!!!"
White Sox second baseman Gordon Beckham underwent surgery to repair the hamate bone in his left wrist.
New York Mets catcher John Buck is tied for the major league lead with 19 RBI. Torii Hunter currently owns a robust .414 batting average. I love taking a snapshot after two weeks.
Chase Headley will reportedly return to the San Diego lineup for Wednesday's game against Clayton Kershaw and the Dodgers.
Ryan Braun returned to the Milwaukee lineup on Tuesday night and logged the first four-strikeout game of his career. Braun has struck out 15 times in his 35 at-bats. His early-season strikeout rate (one per 2.3 at-bats) is higher than that of White Sox slugger Adam Dunn (one per 2.94 at-bats).
I asked Scott Miller of CBSSports.com about A.J. Ellis' failure to get between Carlos Quentin and Zack Greinke last week when Quentin charged the mound and broke Greinke's collarbone. Should he have gotten in front of Quentin and should the history between the players have been known? Miller posted a new column today on his conversation with Ellis about the incident and the process.
Greinke's replacement in the rotation, Chris Capuano, left Tuesday's start with a strained calf in the third inning. Ted Lilly has been named as the likely replacement in the rotation should Capuano find himself on the disabled list.
The broadcasting world lost a legend on Tuesday when Pat Summerall died at the age of 82. Here's a five-minute review that spans Summerall's career from kicker to the booth with John Madden. "He's smooth as silk," said Madden of his longtime broadcast partner.
Justin Upton homered for the second straight game and for the eighth time in 15 games. He's produced 12 extra-base hits in 50 at-bats. Interestingly, he's struck out 14 times. "You take the good … "
"Sweet Caroline" was played across Major League Baseball as a tribute to Boston in the wake of Monday's tragedy. The Brewers played the theme from Cheers.
Do you remember when everybody got excited about Ubaldo Jimenez's first start against the Yankees? He allowed one earned run in six innings pitched with six strikeouts. Jimenez failed to escape the second inning in Tuesday's start against the Red Sox and allowed seven earned runs for the second straight start.
Angels reliever Ryan Madson completed a 40-pitch session on Tuesday and reportedly felt no pain. Madson is targeting a May 1st return to the Angels. He could be put into the closer role upon his return, so we'll monitor his return closely.