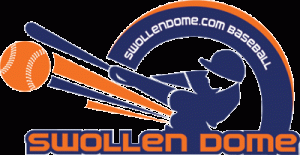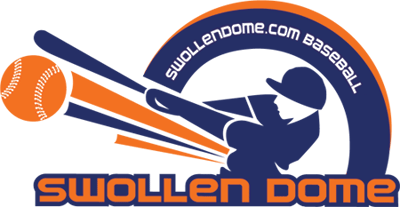 Let's kick things off with a great accessory for grilling season. That's right. It's May, so even those still thawing out from mutant snowstorms will be firing up their grills in no time flat. What else needs to be said? You can stuff your own burgers!
They had to wait a while, but the surprising Red Sox have gotten fantastic production from "Big Papi" David Ortiz since his return to the lineup. Ortiz enters Thursday's action with a dominant .487 batting average (19-for-39) with seven doubles, three home runs and 15 RBI. He's hit safely in every game this season (10) after ending the 2012 season with a 12-game hitting streak.
We wondered what kind of damage a healthy Mike Morse could do in the reconfigured Safeco Field. On Wednesday, Morse hit his ninth home run of the season and extended his hitting streak to five games (he's hit safely in 8-of-10 games). Early adopters in fantasyland received huge April returns.
Cubs chairman Tom Ricketts furthered the conversation concerning the proposed renovations of Wrigley Field on Wednesday. Ricketts talked about the video scoreboards and signage, remarking that, "If we don't have the ability to generate revenue in our outfield, we will have to take a look at moving." The Cubs have a lengthy contract with the owners of the building across the street (the famed "rooftops") that adds a legal wrinkle to the mix. But let's not entertain this for more than five minutes to hash out the "issues." There's no chance that the Cubs will leave Wrigley. Check out Ricketts' comments here.
Matt Harrison of the Rangers underwent a second surgery to repair a herniated disk on Wednesday, per The Associated Press. The Rangers had hoped to see Harrison back in the rotation in the second half, but this second procedure certainly puts that in jeopardy.
The Rockies made a decision to promote "Super" prospect Nolan Arenado earlier this week, thereby forcing the release of versatile infielder Chris Nelson. Nelson became the latest castoff to join the retooled Yankees roster when a trade was consummated on Wednesday.
Forget the Sharks and the Jets (musical reference). How about a territorial battle waged by purveyors of frozen treats?
I keep waiting for Trevor Bauer to make his mark in Cleveland. He won a game on Wednesday in which he posted one of the stranger box scores you'll see. Bauer defeated Cliff Lee and the Phillies. He tossed five shutout innings in which he allowed one hit, struck out five batters and walked six. Bauer was returned to the minor leagues after the start.
Chris Sale earned a victory for the White Sox in Texas by pitching seven innings of two-run ball. He struck out seven batters against six hits and two walks. The most interesting bit from the game included closer Addison Reed (now 9-for-9 in save opportunities this season) plunking former Chicago catcher A.J. Pierzynski. My timeline blew up with a number of derisive comments about Pierzynski from my South Side friends and colleagues and a lot of chirping ensued on the diamond.
Bryce Harper's X-rays came back negative, according to Adam Kilgore (@adamkilgoreWP) of The Washington Post. Harper left Wednesday's game in the sixth inning during an at-bat, but he sustained the injury while crashing into the outfield wall during Tuesday night's loss to Tim Hudson and the Braves. The 20-year-old superstar is expected to be back in the lineup on Friday against the Pirates.
The Angels are struggling, and baseball enthusiasts can point to myriad issues. Nobody can point a finger at slugger Mark Trumbo, who homered for the third consecutive game on Wednesday in a 5-4 win over the A's (breaking a four-game losing streak). Trumbo owns a .301 batting average heading into a weekend series with the Orioles, having produced 14 extra-base hits in 113 at-bats with 17 RBI. He owns a robust .415 BABIP.
In other stadium talk, the Atlanta Falcons have proposed an interesting stadium design … complete with rumble seats. Forget about the massage chair in front of your widescreen television. You can feel the action at the stadium. Next up: The full-on simulation suits so you can feel the hit Jon Beason lays on Steven Jackson.