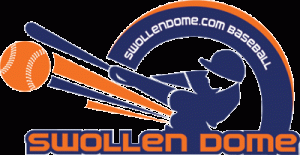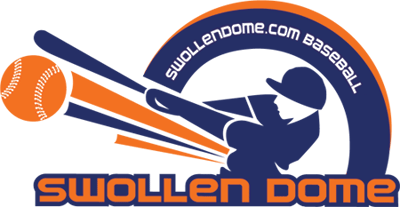 Congratulations to Felix Hernandez, who earned the 100th win of his career against the Astros on Monday night. Hernandez pitched six shutout innings with nine strikeouts, allowing five hits and a walk. Despite velocity concerns (see below), Hernandez has recorded 37 strikeouts in 34 2/3 innings pitched this season.
Many sniping 140-character comments have been made in the Twitterverse about velocity concerns affecting the top hurlers in the game. Jeff Passan of Yahoo! Sports offers a detailed account that may alarm some owners and general managers … and you forever-dynasty league owners.
Yankees ace CC Sabathia didn't fare as well in his outing against the Rays. Sabathia allowed five earned runs on seven hits and two walks with eight strikeouts in his seven innings pitched. The Rays celebrated the trade that netted the Buccaneers cornerback Darrelle Revis by having the star acquisition throw out the ceremonial first pitch. He was joined on the hill by Sgt. Michael Nicholson, who lost both legs and an arm while deployed in Afghanistan.
Sabathia was bested by 23-year-old lefty Matt Moore, who earned his fourth consecutive victory. Moore allowed a single run (a solo home run to Robinson Cano) in eight innings on two hits and three walks with nine strikeouts. Overall, Moore has pitched to a 1.04 ERA with 29 strikeouts in 26 innings pitched. Yes, he's walked 14 batters, but he's allowed only 10 hits.
Speaking of Cano, the spokeswoman of his foundation has been linked to Biogenesis.
Here's a story that reminds me of the greatness of the Botwin clan and the great Kevin Nealon.
Jason Heyward underwent an appendectomy on Monday and will be sidelined indefinitely. The Braves have played outstanding baseball at the outset of the season, but Heyward carried a miserable .121 batting average (two home runs and five RBI) into Monday's "snow out." He'll be reevaluated as the week progresses.
Versatile infielder Kyle Seager extended his hitting streak to 11 games with a 2-for-5 performance against the Astros. He also homered for the second straight game and has produced 12 extra-base hits in 76 at-bats this season. Seager's batting average has risen 122 points during the hitting streak.
Rick Ankiel homered for the third time in four games, provided the lone run for the Astros in Monday's 7-1 defeat. He also extended his modest hitting streak to four games. Thirty-one of his 38 at-bats have resulted in an extra-base hit or a strikeout.
Shelby Miller, the Cardinals' first-round pick in 2009, provided another strong turn for St. Louis against the Nationals. Miller struck out eight batters in 6 2/3 innings while allowing two earned runs on four hits and walks. He's earned three wins in his four starts, producing a 2.16 ERA with 26 strikeouts in 25 innings.
Kyle Lohse, who was inexplicably left without a contract entering the 2013 season, pitched another strong game for the Brewers before departing because of a dislocated left pinkie. Lohse allowed one earned run on five hits with a walk and four strikeouts. He's pitched to a 2.52 ERA with 17 strikeouts against two walks in four starts. We'll keep an eye on Lohse's availability for his next start.
Ryan Braun extended his hitting streak to five games, including his fourth home run during the streak. He's driven in 11 runs during this streak while raising his batting average to .296.
Freddie Freeman will be back in the Atlanta lineup for Tuesday's double-header against the Rockies. He had been placed on the disabled list because of an oblique injury.
---
I'll update the PTC blog later today as news warrants, along with a new episode of the re-launched "Inside The Swollen Dome" podcast.
Go forth and dominate.