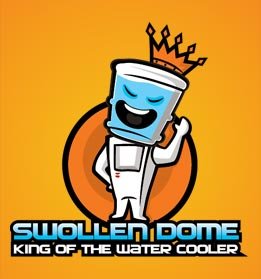 As I worked back and forth on Monday night, I had the NCAA Men's Basketball Championship game between the Louisville Cardinals and the Michigan Wolverines in one room and the radio on in another. It was tuned to the "FOX Sports Tonight" program on FOX Sports Radio and I heard the name "Steve Borden" come over the airwaves. My ears perked up and my wrestling-loving self shuffled back toward the radio.
Rob Dibble and Amy Van Dyken were talking to Steve Borden, aka STING, about the twists and turns of his wrestling career and a new movie release. The film is called Revelation Road," an action film set in the end of days. The interview is wide-ranging, tackling injuries, performance on the grand wrestling stage, the meaning and production of Revelation Road and a discussion of Mickey Rourke's turn in The Wrestler .
Longtime wrestling fans have watched numerous story arcs play out between Sting and the biggest stars in the game. His trademark scream, face paint, polished interview style (and ranting ability), high-flying & fearless approach in the ring and the black bat put him in a headliner role for a long, long time.
Check out the interview and the film trailer below.
Audio clip: Adobe Flash Player (version 9 or above) is required to play this audio clip. Download the latest version here. You also need to have JavaScript enabled in your browser.
Tags
Amy Van Dyken
,
Big Van Vader
,
Brian Bosworth
,
Dibble
,
Dusty Rhodes
,
Eric Roberts
,
Four Horsemen
,
FOX Sports Radio
,
FOX Sports Tonight
,
FSR
,
Louisville
,
Louisville Cardinals
,
Michigan
,
Michigan Wolverines
,
NCAA Men's Basketball Championship
,
NWA
,
Ray Wise
,
Revelation Road
,
Ric Flair
,
Rick Pitino
,
Rob Dibble
,
Starrcade
,
Steve Borden
,
Sting
,
The Boz
,
The Road Warriors
,
The Ultimate Warrior
,
TNA
,
University of Michigan
,
Van Dyken
,
WCW