Following the death of Ralph Wilson, a number of rumors surfaced regarding the future of the Buffalo Bills franchise. A number of home games in recent years were played in Toronto, thereby opening the door to myriad relocation options (it fills a lot of column inches here in Los Angeles whenever such issues occur).
The poison pill in the current lease agreement for the Bills requires a huge $400 million payment should a new owner decide to relocate the franchise. In 2020, that number dips under $30 million, which makes the penalty relatively innocuous given the valuation of NFL franchises.
According to QMI Agency for the Toronto Sun, the Bills have now reached out to prospective bidders for the Buffalo franchise. Check out the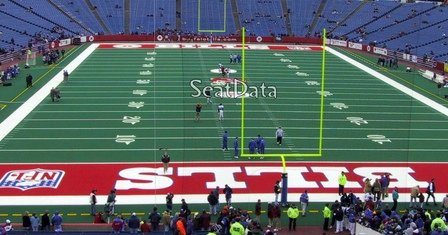 full report on prospective bidders and their qualifications.
Yes, Donald Trump and Bon Jovi are listed among the interested parties.