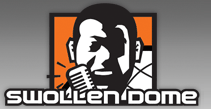 We rank things. That's what we do. Everything in our world is a competition to decide which player, team, condiment is No. 1.
Each year, the good folks at MAXIM Magazine release their list of their "HOT 100." There's always a little bit of buzz regarding some of the selections or omissions, and this year's list is no different. I mean, Sofia Vergara at No. 49 or Brooklyn Decker at No. 59?
You can find the issue on newsstands. You can find the columns, videos and pics No. 69 (coincidence, I think not) that has the sports world abuzz on Thursday morning. The snarky editors of MAXIM included "Manti Te'o's Fake Girlfriend" — Lennay Kakua — in this year's iteration.
Even if the sports world appeared ready to move on, each new reference reignites the flame.