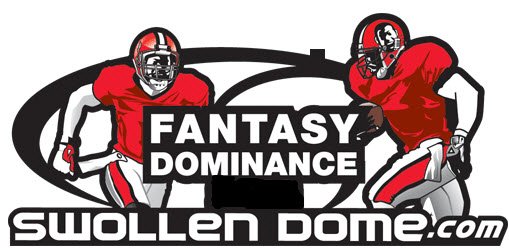 With training camp just days away, it's time to roll out the first-look rankings. Adjustments will be made as we get reports out of camp and those peripheral contributors come into focus.
At the top of the list, there aren't many surprises or shuffles to ruffle any feathers. Sure, we can flip Drew Brees and Aaron Rodgers, and face-painted Broncos fans could make their argument for Peyton Manning in the top slot. Let's face it. The Broncos are the prohibitive early favorites in the AFC, and our curiosity is most definitely piqued for year two post-surgery.
It gets interesting in the back-half of the QB1 slots. Are you a believer in Colin Kaepernick for a full season, or will defensive scheming, questions behind Vernon Davis & Anquan Boldin in the receiving corps and injury fears dissuade you? I included the improvement of the NFC West in my analysis.
In the next several days, I'll be rolling out a TON of draft guide information, including team reports, player analysis and a mountain of stats so high that your head may damn well implode. Perhaps I'll sell you on liking Ryan Tannehill as much as I do.
Tags
2013 Fantasy Football Quarterback Rankings
,
2013 QB Rankings
,
2013 Quarterback Rankings
,
Aaron Rodgers
,
Ben Roethlisberger
,
Brees
,
Drew Brees
,
Eli Manning
,
FOX Sports Radio
,
FSR
,
Geno Smith
,
Harmon
,
Harmon's 2013 QB Rankings
,
Harmon's 2013 Quarterback Rankings
,
Mark Sanchez
,
Mike Harmon
,
Robert Griffin III
,
Rodgers
,
Ryan Tannehill
,
Swollen Dome
,
SwollenDome.com
,
Tom Brady
,
Tony Romo