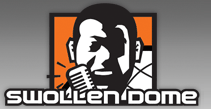 It's easy to be cynical given the seemingly unending flow of sad, sobering news and information received through our phones, televisions and social media outlets. I regularly read the newspapers of my hometown of Chicago, and many headlines refer to the litany of shootings in the city at large.
So, it's always a welcome sight when a positive story hits the airwaves. That isn't to say that those uplifting stories aren't there and don't greatly outnumber the negative. Let's face it. Negativity, chaos and destruction sells.
—-
This story from ESPN's "Outside The Lines" shows you the best of people, as an ESPN producer covering a story had her life changed.
"But what I found on the wrestling mats at Cleveland's Lincoln-West High School in 2009 caused my spirit to sink and soar, all in the same moment."
Watch the clip. It'll get your Monday started on a better note.