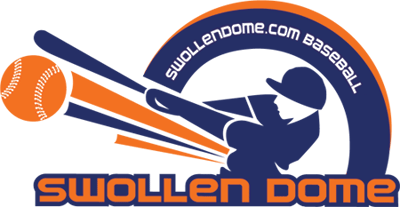 I do regular radio spots in Baltimore, and we've long talked about Jim Johnson's ability to close out games for the Orioles without possessing a dominant strikeout punch. Johnson's strikeout rate has improved markedly in 2013, but his hit rate has also soared. In his past three appearances (all blown saves), the Baltimore closer has allowed eight earned runs on nine hits, including two home runs. If you want to do a speculative pickup, then Darren O'Day would be the short-term player to add to the end of your bench. I'm curious to see what Buck Schowalter does with Brian Matusz if Johnson's struggles continue.
The struggling Dodgers turned to the tried-and-true formula to snap a funk on Monday night. Clayton Kershaw took the bump and tossed a complete game. Kershaw allowed three hits and a walk with five strikeouts. He received home runs from Matt Kemp (his second) and Andre Ethier.
Los Angeles reinstated both Ted Lilly and Mark Ellis from the disabled list.
The annual NBA Draft Lottery will take place on Tuesday night. The event has been the subject of endless debates and serves as a breeding ground for conspiracy theorists. Dan Feldman of ProBasketballTalk.com takes a tongue-in-cheek approach with reasons why each team would earn the No. 1 pick.
Ryan Vogelsong was enjoying his best start of the season for the Giants on Monday night. He left with a fractured right hand. Vogelsong threw five scoreless innings before sustaining the injury while batting. He'll undergo surgery and will miss six weeks. Chad Gaudin is expected to take his slot in the rotation.
Gordon Beckham started at shortstop in his most recent rehab start. He did play the position in college, but has been the regular second baseman for the White Sox during his tenure with the team.
Matt Garza returns to the Cubs for tonight's start against the Pirates.
Mark Teixeira participated in his first extended spring training game and went 1-for-2 with a double. He took to Twitter after the game to talk about it. There's still some talk that he'll rejoin the squad at the end of May.

In case you missed the huge marketing blitz, the Bluth family and "Arrested Development" arrive on Netflix Monday.
Cole Hamels pitched well against the Marlins on Monday night, but the Philadelphia starter dropped his fourth consecutive decision. Hamels allowed two earned runs on seven hits with a season-high 10 strikeouts. He owns a 4.45 ERA this season, a number bloated by three terrible outings against the Braves, Royals and Indians. He allowed 18 of the 31 earned runs he's allowed this season in those turns while pitching to a more Hamels-like 2.49 ERA in his other seven starts.
R.A. Dickey posted his third consecutive quality start and second straight win in Monday's 7-5 win over Tampa Bay. Dickey allowed three runs, two earned, on four hits with four walks (five strikeouts). As with Hamels, most of the damage to Dickey's ERA (his high walk rate crushes his WHIP) was done in two starts. Fourteen of the 31 earned runs he's allowed this season were surrendered in two starts. Dickey earned a 2.98 ERA in his other eight starts.
White Sox slugger Adam Dunn has rediscovered his stroke this past week. Dunn homered for the fifth time in seven games in Chicago's win over Boston. Dunn batted .360 (9-for-25) with 13 RBI during this seven-game stretch.
And now, my song of the day …. Happy Birthday, Clubber.