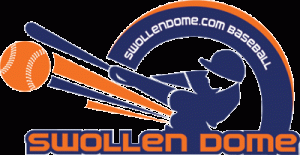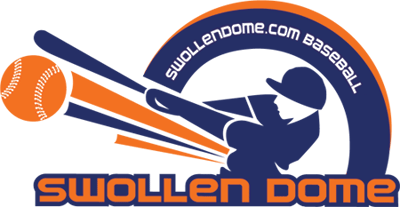 It appears that news has gotten worse for St. Louis closer Jason Motte. His injury was originally diagnosed as a "mild strain," but it appears that there is more significant ligament damage that will force Motte onto the operating table. If Motte is unable to begin throwing by May 1, Tommy John surgery could be in order.
I wrote about the hard-throwing Trevor Rosenthal earlier this spring. Mitchell Boggs is the guy for now, but Rosenthal worth a look-see in deeper leagues as insurance. Bernie Miklasz of The St. Louis Post-Dispatch breaks down the bullpen options for Mike Matheny . He cites that my old FOX colleague Jim Bowden agrees with my positivity on Rosenthal and the 22-year-old righty could be a top-notch NL closer if installed to the role. Following Monday's disaster, Mitchell Boggs responded with a shutout inning against the Reds. Boggs struck out one batter.
You'd stay up late to watch Alec Baldwin , wouldn't you?
The Cubs would like your team to inquire about deposed closer Carlos Marmol. Marmol pitched a scoreless inning against the Brewers (one hit) and earned a win. In other Chicago news, the rooftop owners are hosting a "neighbor appreciation" night on Wednesday . Chicago ownership wants to re-tool the ballpark and install new scoreboards, plans which come in conflict with a 20-year revenue-sharing deal that is in place with the Cubs. I'm curious about how the ballpark's landmark status is read in the courts and what changes can be made to the structure. Can the Cubs legally create a "zero-revenue" situation?
Texas starter Matt Harrison was placed on the 15-day disabled list because of a back strain.
Cincinnati reliever Sean Marshall has finally been placed on the disabled list, retroactive to April 8th, because of tendinitis in his shoulder. Marshall had dealt with the issue this spring and appeared in one game (he pitched a shutout inning on April 7th) before the Reds finally shut him down.
Ageless wonder Andy Pettitte received a ton of run support from the retooled New York lineup. Pettitte allowed a single earned run on five hits and three walks over seven innings. He's 2-0 on the young season.
The Yankees pounded out 18 hits, including four each from Brett Gardner and Robinson Cano.
Jose Altuve went 4-for-6 as part of a 16-run explosion for the Astros on Tuesday night. That's not a misprint. Altuve sent the Twitterverse into a spiral by hitting a home run. He drove in four runs on the night.
Chris Carter continues to strike out at a torrid pace, but he rapped out four hits as part of Houston's onslaught. Carter went 4-for-6 on the night with two home runs and three RBI, his first entries in both of those columns for 2013. He's struck out 15 times in 32 at-bats overall.
Tim Lincecum was awful against the Rockies on Tuesday night, but the San Francico bullpen got the job done once again. Lincecum worked through six innings, yielding six earned runs on four hits and four walks. On the plus side, he did strike out seven batters. Lincecum's struck out 11 batters in 11 innings this season … with 11 walks.
Right-hander Nick Tepesch made his major league debut for the Rangers on Tuesday against the Rays. Tepesch completed 7 1/3 innings of one-run ball, surrendering four hits and three walks while striking out five batters. Look deeper in the box score. The Rays beat the ball into the ground all night long. He induced 16 groundballs against two flyballs.
Fans and fantasy owners are trying to ascribe a value on the efforts of Elvis Andrus following his monstrous contract extension. Andrus stole his second base of the season in the Rangers' win over the Rays.
Cole Hamels and Roy Halladay have been beaten up to start the season, but Cliff Lee has been dominant out of the gate. Lee allowed three runs, two earned, in 8 2/3 innings against the Mets on Tuesday with six strikeouts. He's allowed two earned runs in 16 innings to open the year with 14 strikeouts and zero walks.
A man walked into a Palm Coast home reeking of alcohol and demanding money from the homeowner. He foolishly challenged the homeowner to a fight and was roundly thrashed.
Washington first baseman Adam LaRoche finally landed his first hits of the 2013 season in the Nationals' 8-7 win over the White Sox. LaRoche was 0-for-13 in his first four appearances. He went 2-for-4 on Tuesday with two home runs and three RBI.
Finally, anybody who has traveled to New York City has been accosted by costumed characters. Hell, Jimmy Kimmel Live has made the rogues running around Hollywood recurring characters on the show. The characters in Times Square have been in the news a bunch of late for shouting racial epithets, groping women and pushing children to the ground.