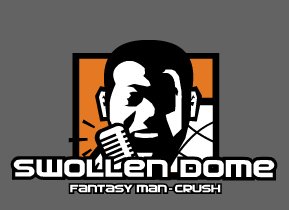 I found this one on The Big Lead a little while ago and had to watch it twice. I've interviewed a number of Hollywood stars in my travels and on radio, and there's always a personal project or passion that elicits a great response and gets out of The Chris Farley Show "Remember when … ?" type of questioning. Those are the golden moments that you try to find in your conversations, and on Tuesday, the world was treated to one of those exchanges.
These posts are normally reserved for players on the diamond, ice, gridiron or court. I normally define the "Fantasy Man-Crush" winner as a sports performer. In this case, I'm going to the OZ: The Great and Powerful press junket and a huge fan of Mila Kunis (and the Watford Football Club). The "Man-Crush" for this week is Chris Stark, who was there to interview Ms. Kunis for the imminent arrival of OZ to theaters.
In case you haven't seen these bits on your local news or Hollywood-based entertainment shows, the actors/actresses/directors sit in front of an oversized promotional poster and interviewers shuffle in and out for an allotted period of time. Usually these interviews are essentially the same —
"Why this project?"
"Tell me about your character."
"What was it like to worth with … ?"
"I loved you in … and here …"
Stark partially wants to go down that road with Mila Kunis during his slot, armed with his note cards. But, he goes down another path and it breaks the monotony of the process.
He's the big winner this week … and an instant international sensation. I raise a pint to him.