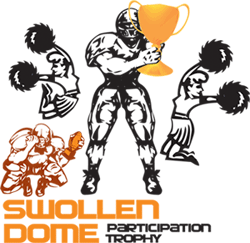 We've all seen overzealous fans, parents and supporters at grade school-age sporting events. I certainly heard them behind the backstop in my formative years, screaming at the umpires and mocking the misadventures in the field. It made a lasting impression, though most of the comments were innocuous calls to channel the flavor of the moment in the baseball world.
Well, that was evidently a calmer, less volatile time, as a full-on fight erupted in an All-Star tournament in Georgia. The game between the Northern Little League and Harris County All-Stars had ended, and they'd moved on to the trophy ceremonies. That's when things got dicey.
One of the parents from the winning Northern Little League squad controlled the flow of action and played music between innings. Evidently, the appearance of "All I Do Is Win" by DJ Khaled in the playlist crossed the line and chaos ensued. The video accompaniment is frightening.
Check out When Little League Goes Wrong