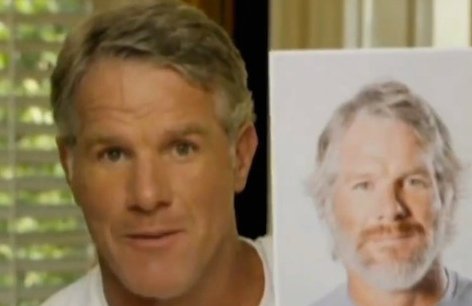 Everyone in the sporting world rushed to take their shot at former NFL MVP Brett Favre once the first of his MicroTouch ads hit the airwaves this week. I've called Favre the "Yoked-Up Santa Claus" on the radio for quite some time now, so I was sad to see the beard go.
Some derisively mocked the ad and wondered about his finances aloud. Well, not so fast.
Back in June, Favre signed an endorsement deal with IdeaVillage to promote the MicroTouch and Copper Fit products. Might there have been a bigger payday in the offing with a cut of the profits?
Check out the ad below.