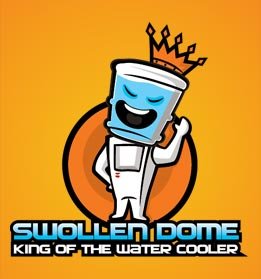 Fans of the Los Angeles Lakers eagerly anticipated Thursday's trade deadline. For weeks, local newspaper columnists, radio and television personalities shouted from the rooftops about the team's need for a point guard. They pondered what appeared to be the likely departure of Pau Gasol and dissected his every movement on the court while questioning his focus and "emotional state."
As the countdown clicked down into the final minutes, fans celebrated the arrival of Ramon Sessions from the Cleveland Cavaliers (10.5 points and 5.2 assists per game). They held their collective breath in anticipation of a note from Chris Mannix, Adrian Wojnarowski or another NBA reporter to trumpet the arrival of Michael Beasley or another big chip in exchange for the aforementioned Gasol. The myriad stories and starts and stops concerning Dwight Howard provided some extra drama.
The trumpets might have sounded, but you'd swear they were playing "Taps" by the tone of the local broadcasters and callers. Any happiness about the acquisition of Sessions was muted by the amount of hand-wringing over the loss of Derek Fisher. Of course, that flew squarely in the face of months of pining for a "real" point guard and the relegation of Fisher to the bench.
The overall thinking appears to be that Fisher was the only leader in the locker room. I understand that he occupied a leadership role, both in the Los Angeles locker room and with the union. But, the thinking that the team is now devoid of leaders in Fisher's absence (along with the departure of longtime Laker and fan favorite Luke Walton) makes me take pause.
These are professionals. Somebody's going to step up (I hate that phrase) into that role.
You mean to tell me that Kobe Bryant will not lead his team? He may not be the diplomat that Fisher was, but he's not going to sit idly by. Bryant's relationship with his coach is something to be dissected (everybody did it after Sunday's timeout situation), but it's still HIS team. Phil Jackson is not walking through that door.

* I should note that Bryant did cancel a scheduled radio appearance on the Lakers' flagship season just moments after the Fisher trade was made official.

Hell, Andrew Bynum is young, but he is in his seventh NBA season.
Pau Gasol has had every reason to be salty. He was actually traded earlier this season, yet he's battled through while averaging a double-double (16.6 points and 10.4 assists per game).
The shock response needs to be taken down a few levels. Everyone loves Fisher. He's made some of the biggest shots in this era of Lakers basketball. He's an aging point guard who is regularly beaten off the dribble and hurts them defensively.
Hell, it's still possible that the Rockets buy him out and he finds his way back to Los Angeles at the veteran minimum before this season ends. It's never easy to say goodbye. Many fans wanted to see Fisher given the opportunity to ride out the season and whatever playoff run was to come to let things draw to a natural finish.
Fisher will eventually get his spot at the podium and the celebration that Lakers fans want. Someone will start the petition to get him a statue made outside STAPLES Center on Friday morning. It will come in due time.
For now, the Lakers and Kobe Bryant are trying to chase a top spot in the West and make a run at another title with Sessions at the point.