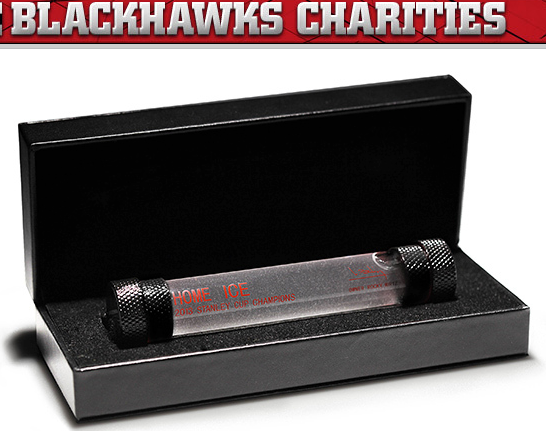 I love marketing. I love products that incorporate team logos and try to inspire and fuel a fan base. The Chicago Blackhawks put out a product that was the target of much derision, ridicule and scorn at the beginning of the week. "It's just water." "They won the Cup in Boston!"
It sold out in one day!
The Blackhawks sold 2,013 vials of melted ice from United Center at $99 each. The excitement and enthusiasm for the defending Stanley Cup Champions pushed fans past the much-maligned premise. One thing that I believe was under-reported as this came under siege was the fact that every dime collected went straight to Chicago Blackhawks Charities. You're looking at nearly $200,000 into the community.
Say what you will about the product itself. This sale serves as another great example of fandom and the powerful draw of unique team-licensed memorabilia.