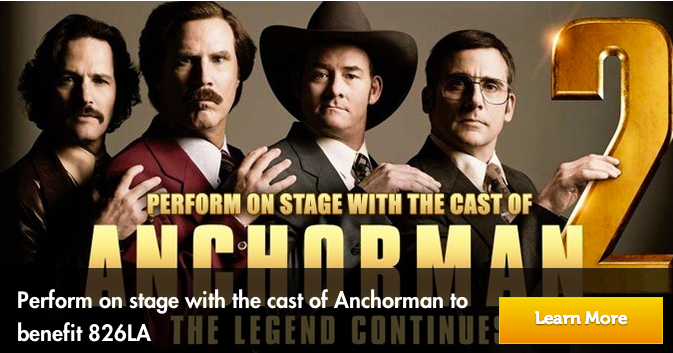 You can support LA schools and enter yourself for a chance to be onstage with the cast of "Anchorman" as they read the legendary 2004 script in Los Angeles.
The winner will join Will Ferrell, Steve Carell, Paul Rudd, Christina Applegate, David Koechner, Jack Black, Chris Parnell, Danny Trejo, Luke Wilson, Fred Willard, Fred Armisen, and legendary newsman Bill Kurtis for a VIP reception and then hit the stage to be part of a live reading.
Perhaps Will Ferrell will take it for a walk and bust out the "jazz flute."
What does host Conan O'Brien have on tap?
——————-
If you go all in with 1,000 entries, you get a special edition Ron Burgundy jacket.