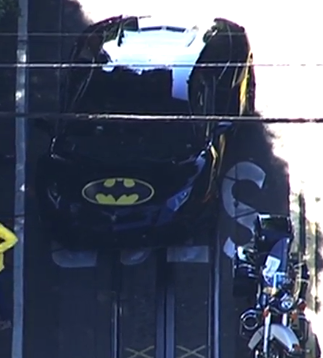 I saw this story coming together some time ago, a beautiful city-wide event in support of a Make-A-Wish Foundation wish. I don't believe in the "all news is negative" slant that many people take when discussing newspapers and the evening news. No, there are positive pieces in the mix. I know that we're conditioned on all ends to spew negativity.
Sometimes you just need to lean in and embrace the positivity. And for this one, grab a couple tissues. Five-year-old Miles has battled leukemia for three years. He's currently in remission, and his simple wish "To Be Batman" has swirled into a city-wide display of community and hope in conjunction with the Make-A-Wish Foundation.
You can read about Miles' story here.
And you can watch San Francisco transformed by thousands of volunteers from ABC Bay Area.
Follow the Twitter explosion #SFBatkid