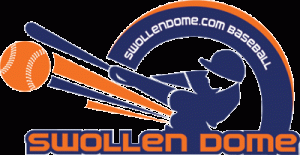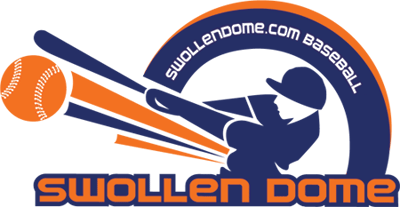 Last night, I sat quietly to review the day's activities, catch up on the latest news from Boston and to find some peace. I found several reasons to go upstairs to my office (the forgotten notepad, Sharpie, headphones, etc.), a path that forced me past my sleeping children. Both were sound asleep with, maybe just in my hopeful mind's eye, slight smiles on their faces. Perhaps their dreams were filled with visions of superheroes and people "doing good." OK, it was probably a pastel-colored world with unicorns, friendly dinosaurs and tiaras.
I'll take it.
They can do without the shocking images, videos and accounts we witnessed in the aftermath of the explosions in Boston. They will learn of the evils and problems of the world soon enough. They recognize that mom and dad, their teachers, police, fire and military personnel work to keep them safe. "Fear" is a word reserved for "Can I sit on your lap?" moments in movies and the occasional Scooby-Doo episode that strikes a nerve.
Traveling in this line of work can lead to or reinforce a cynical world view. But, sitting at the heart of these events is our collective search for new heroes, thrilling performances and the unique sense of community that sports provide. The hope and anticipation cracks through the skepticism.
On the whole, we do a fine job reminding our children about the people whose job it is to help. The people in uniforms are easily identified. And, we saw them in full force through the powerful images of first responders.
Monday's events in Boston served as a reminder that I need to reinforce to my children (and myself) that "the heroes, "the helpers" and "the good" are all around us … and that we need to don our capes when called upon as well.
I wish you peace.
---
Let's get back on the field. I start with an injury on the mound in Boston.
Boston closer Joel Hanrahan, who struggled in his recent work, was placed on the 15-day disabled list because of a hamstring injury. Steven Wright was called up from Triple-A Pawtucket. Will he come in from the pen to a little "K-Billy's Super Sounds of the 70s?"
Andrew Bailey rolls into the closer slot in Hanrahan's absence. He blew the save and picked up a victory on Monday.
I would be remiss if I failed to note two stories of support that came out of my hometown of Chicago. The Blackhawks called for a moment of silence before Jim Cornelison sang his always-moving rendition of The National Anthem. The Chicago Tribune posted a message of support, linking the two cities on the front page of the newspaper.
Toronto starter Mark Buehrle started slowly against his former team, but calmed down following a rough first inning to earn his first win of the year. Buehrle allowed two earned runs on nine hits and two walks in 6 1/3 innings pitched.
Lance Lynn was hardly dominant against the Pirates. However, he lasted the requisite five innings to earn a victory. Lynn allowed four earned runs on seven hits and three walks, including a two-run home run to Neil Walker.
Pittsburgh starter James McDonald failed to finish the second inning against the Cardinals. McDonald allowed eight runs, three earned, on eight hits and two walks.
The Reds took down the Phillies by a 3-2 count, with Aroldis Chapman nailing down the save with a perfect inning of work. Cliff Lee posted another strong performance for the Phillies, surrendering two earned runs on five hits with four strikeouts. He did, however, walk his first batter of 2013.
Joe Blanton continues to take the ball every fifth day for the struggling Angels. "The Bulldog" dropped to 0-3 in 2013 and failed to survive the fifth inning in Monday's loss to Minnesota. Blanton allowed four earned runs on nine hits and a walk, including two home runs. He owns a bloated 8.59 ERA that is accompanied by a dismal 2.05 WHIP. Where is the relief for his slot in the rotation?
Andrew Marchand of ESPN New York reports that Andy Pettitte's bullpen session went well and that the veteran left-hander expects to pitch on Friday.
The Dodgers hosted San Diego to celebrate "Jackie Robinson Day" at Dodger Stadium. Rachel Robinson was there, as was Harrison Ford to throw out the ceremonial first pitch. I posted my review of 42 on SwollenDome.com earlier this week.
MLB.com also posted a number of photos to set the scene for Monday's action, a tribute to Jackie Robinson.
Finally, I tried to put my thoughts and emotions into words to start this piece. Actor and comedian Patton Oswalt does it better in his moving response to Monday's Boston attack.
Tags
Boston Fire Department
,
Boston Marathon
,
Boston Police
,
Dodgers
,
Fantasy
,
Fantasy Baseball
,
Harmon
,
Harmon's Hardball Notes 4.16
,
Harrison Ford
,
Heroes
,
Jackie Robinson
,
Jackie Robinson Day
,
Mark Buehrle
,
Mike Harmon
,
Painting The Corner
,
Patton Oswalt
,
Rachel Robinson
,
Sports
,
Swollen Dome
,
SwollenDome.com