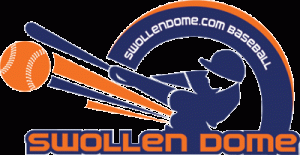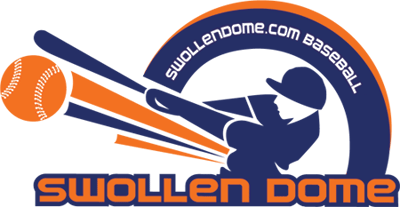 ---
As I wrote in yesterday's PTC, Carlos Marmol's hold on the Chicago closer job is tenuous. His effort against the Pirates on Thursday afternoon didn't do anything to help solidify things. Marmol inherited a 3-0 lead, but then surrendered two earned runs on three hits and a walk. The fact that he was able to finish the game with a save left many, including the Pittsburgh broadcast team, incredulous. Again, I implore you to play defense and pick up Kyuji Fujikawa.
Andrew McCutchen stole two bases against the Cubs on Thursday. He already has four on the season.
Get ready to stream starters against the Astros and Marlins. Jordan Zimmermann took to the hill and completed the three-game sweep of the Marlins. He allowed just one earned run in six innings pitched despite yielding eight hits and two walks. Zimmermann struck out one batter and induced two groundballs per flyball allowed. The Marlins scored one run in the series.
If you take a snapshot of the AL Strikeout leaders through Thursday, you'll find Yu Darvish (14), Alexi Ogando (10) and Matt Harrison (8) atop the leaderboard. Brett Wallace and Chris Carter struck out 15 times in 21 at-bats during the opening series.
I liked Mike Morse for a huge comeback in the restructured Safeco Field, but I didn't expect him to bust out four home runs in the cavernous confines of the Oakland-Alameda County Coliseum. Morse homered for the third straight game in the Mariners' 8-2 loss on Thursday. He finished the four-game series with four home runs and six RBI.
Just as I wrote about Marmol's struggles and saw history repeat itself, I'd also praised Josh Reddick and Jayson Werth. Both players homered on Thursday.
Many pundits and fantasy owners spent the early part of Thursday questioning the fantasy future of Roy Halladay following his struggles on Wednesday. They sat back and enjoyed "vintage" Cliff Lee against the Braves on Thursday. Lee dominated the Braves in his eight shutout innings of two-hit ball. He struck out eight batters, and as we've come to expect, didn't issue a walk. Lee threw 78 of his 106 pitches for strikes.
Yankees fans breathed a big sigh of relief and welcomed back No. 42 to the mound. The Yankees avoided a sweep at the hands of the (insert adjective here) rival Red Sox behind Andy Pettitte and "The HAMMER OF GOD" (as JT The Brick of FOX Sports Radio wrote). Pettitte allowed one earned run on eight hits and a walk in eight innings pitched. He kept the Red Sox at bay despite striking out just a single batter. Rivera then came on for the ninth and allowed one earned run on a hit and a walk, but he closed it out for his first save of the season.
** I still say the "doom and gloom" surrounding this team is overblown and that they push in the AL East. Nobody's running and hiding in this division.
J.P. Arencibia struggled markedly while handling R.A. Dickey earlier this week. Thursday's starter, Mark Buehrle, didn't fare much better, but Arencibia helped the cause with two solo home runs (3-for-4 overall) off Brett Myers.
Fans of the longball got their money worth in this one. There were seven home runs hit overall. Buehrle joked that the "wind was blowing out" in his post-game comments. Jose Bautista hit a home run and then exited the game because of an ankle sprain. He's not expected to miss time.
The Orioles spoiled "Prom Night" for the Rays and their fans on Thursday. Once again, power broker Chris Davis was in the middle of the action. Davis hit a two-run home run in the second inning, his third of the season. He went 2-for-3 in the game with four RBI. He went 7-for-11 in the series with three home runs and 11 RBI.
Baltimore fans were excited to see Brian Roberts back in the lineup to start the season, but he had to be carted off following a stolen base in the ninth inning. He will undergo an MRI on Friday on his right hamstring. The former fantasy hero had appeared in just 115 games in the past three seasons.
Cleveland starter Scott Kazmir was placed on the 15-day disabled list because of a strained rib cage muscle. Paul Hoynes of The Plain Dealer reports that Trevor Bauer, a member of my 2013 "Ninja" list, will take his place in the rotation on Saturday against the formidable Rays lineup. Bauer's got a live arm, but he's experienced control issues. It's a game that I'll certainly be monitoring opposite NCAA Men's Basketball action.
Finally, Barry Bloom of MLB.com reports that Yankees first baseman Mark Teixeira is targeting a return to action by May 1 .

Tags
Astros
,
Chris Davis
,
Cliff Lee
,
Cubs
,
Fantasy Baseball
,
Fantasy Freaks
,
FOX Sports Radio
,
Harmon
,
Harmon's Hardball Notes
,
Jose Bautista
,
Mark Teixeira
,
Marlins
,
Mike Harmon
,
Mike Morse
,
MLB
,
Painting The Corner
,
Painting The Corner 4.4
,
Phillies
,
Prom Night
,
Rays
,
Red Sox
,
Swollen Dome
,
SwollenDome.com
,
Yankees