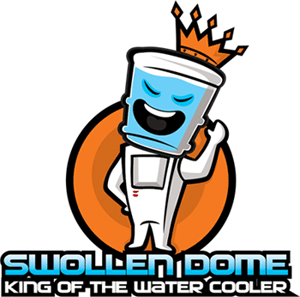 The Eagles and their fans, including a prominent actor, have been hyping Sunday night's home game against the Giants better than any broadcast partner could possibly ever could. Bradley Cooper, star of "The Hangover" and "Silver Linings Playbook" (among others), started the smack-talk earlier in the week.
Well, the Eagles themselves upped the ante through a cartoon released on Vimeo. It tells the tale in the context of #BlackSunday, a tribute to the all-black uniforms to be worn for the Sunday Night Football contest. And, of course, the now-viral clip clowns Giants QB Eli Manning. Here, "Lil' Eli" enters The Linc with swagger and confidence, only to be overtaken by darkness and "the voices."
Check it out.
Tags
#BlackSunday
,
Andre Williams
,
Bradley Cooper
,
Eagles
,
Eli Manning
,
FSR
,
Giants
,
Harmon
,
King of the Water Cooler
,
KOTWC
,
Lil' Eli
,
Mike Harmon
,
New York Giants
,
NFC East
,
Odell Beckham Jr.
,
Philadelphia
,
Philadelphia Eagles
,
Silver Linings Playbook
,
Swollen Dome
,
SwollenDome.com
,
The Linc
,
Victor Cruz
,
Vimeo