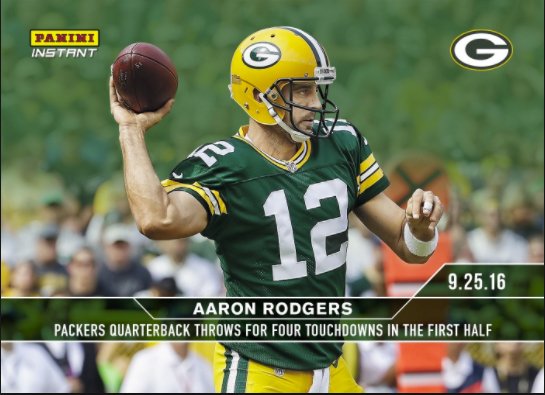 Breathe it in. Football returned this past week in earnest. Ratings were up in virtually every market for the first preseason telecasts, demonstrating the NFL's power once again. Fans were treated to solid first outings from several rookie quarterbacks. Fantasy owners parsed through workloads, targets and snap counts to try and create separation in the lower tiers of their draft boards. And, that's only for Week 1.
Let's get to the heart of the matter. It's time to rank the quarterbacks. As much as things are changing, the usual suspects top the list.
Last year, thirteen quarterbacks topped 4,000 passing yards.
Thirteen quarterbacks threw at least 25 touchdown passes.
Aaron Rodgers, GB
Tom Brady, NE
Drew Brees, NO
Matt Ryan, ATL
Russell Wilson, SEA
Marcus Mariota, TEN
Kirk Cousins, WAS
Jameis Winston, TB
Cam Newton, CAR
Derek Carr, OAK
Ben Roethlisberger, PIT
Andrew Luck, IND
Philip Rivers, LAC
Matthew Stafford, DET
Dak Prescott, DAL
Carson Wentz, PHI
Eli Manning, NYG
Andy Dalton, CIN
Tyrod Taylor, BUF
Carson Palmer, ARI
Jay Cutler, MIA
Joe Flacco, BAL
Blake Bortles, JAX
Deshaun Watson, HOU
Sam Bradford, MIN
Alex Smith, KC
Jared Goff, LAR
Josh McCown, NYJ
Mitchell Trubisky, CHI
Brian Hoyer, SF
Trevor Siemian, DEN
Tom Savage, HOU
Paxton Lynch, DEN
Colin Kaepernick, FA
Mike Glennon, CHI
DeShone Kizer, CLE
Patrick Mahomes, KC
Brock Osweiler, CLE