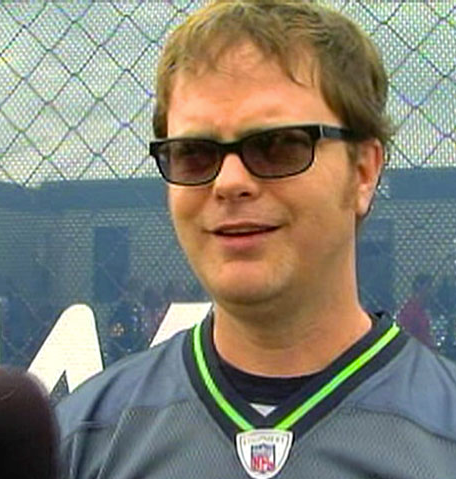 Before he departed for Sundance, Rainn Wilson stopped by "The Jason Smith Show" on FOX Sports Radio to talk about his lifelong love of the Seahawks, the role of Fantasy Football on "The Office" (and Harmon's sit-start advice failings) as well as his new television and film projects.
Come on. Tell me you don't want to see Dwight Schrute battle for his life in a movie called "Cooties." He'll also be back on television in a new FOX show titled "Backstrom."
And, find out where "The Jason Smith Show" can be heard weeknights. Big, expansive reach.
Check out the interview with Rainn Wilson on FOX Sports Radio.
In addition to his work as an actor, Rainn also founded SoulPancake.com.