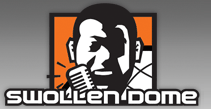 The highly-publicized jersey exchange occurred this weekend in Foxborough. Fans lined up around Gillette Stadium to take the opportunity to swap out their Aaron Hernandez No. 81 jerseys. The Patriots offered a limited number of players in the exchange program. There were no Tim Tebow jerseys to be had. Those had to be purchased separately.
On the first day of the program, a reported 1,200 jerseys were exchanged. Early indicators were that some 25-30% of those jerseys were "Youth" jerseys. ** Some 2,000 jerseys were exchanged overall.
I smiled widely when I saw that the top jersey choice was that of defensive lineman Vince Wilfork. Those of you who have read my work in the past know of my love for interior defensive linemen. Wilfork was at the top of the list with Tom Brady coming in second. Rob Ninkovich also made the short list.
—–
This program was obviously a fantastic PR move in the wake of the Aaron Hernandez investigation and Robert Kraft's response. I wonder if it opens the door to such a program on a larger scale to account for free agents and traded players. No, I'm not suggesting that teams line up to give fans a free jersey. But, might there be a benefit to offering a program to purchase a new jersey at a discount?
Men, women and children everywhere will be able avoid shame in the streets, as they would no longer be forced to wear an outdated jersey. For example, I went to a watering hole in the greater Los Angeles area, a bar chock-full of Chicago Bears fans, during the 2011 season. I witnessed a man wearing a Curtis Enis jersey. The man's friends took turns mocking his wardrobe choice. I could only shake my head. The Bears and the NFL could help rectify such wrongs.
As an aside, the Patriots will reportedly recycle the material from all remaining Hernandez jerseys.