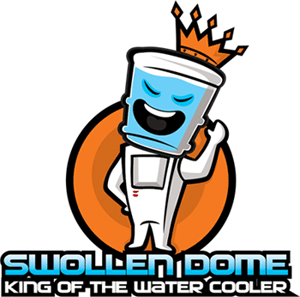 Yes, I quoted Samuel L. Jackson from "Pulp Fiction." The Seahawks pulled off a big move on Monday morning by acquiring receiver/returned Percy Harvin from the Vikings. In return, the Vikings received two draft choices in 2013 (including a first-round selection) and one pick in 2014. Harvin had long been rumored to be on the move because of contract issues and continuing frustration with coaches and quarterback Christian Ponder. Minnesota brass had denied that Harvin would be dealt during the NFL Combine, but his discontent signaled that a change was forthcoming.
One of the rumored suitors for Harvin's services were the NFC Champion 49ers. After the Seahawks pulled the trigger on the Harvin deal, the 49ers worked quickly on a Harbaugh-to-Harbaugh transaction. Veteran Anquan Boldin, who led all receivers with 22 playoff receptions in 2012, was dealt to the 49ers in exchange for a sixth-round pick. He knows how to create space and moves the sticks, though detractors will look at his overall stats and his age. Boldin is an asset to the running game downfield, both for the Gore/James combination and Colin Kaepernick on the edge, not to mention his willingness to work the middle, body up and move the chains.
The 49ers still need a receiver to stretch the field. Mario Manningham, who returns from injury, averaged only 11 yards per reception in 11 games last season. The team's first-round selection from 2012, A.J. Jenkins, was activated only three times last season and played 37 snaps.
As for the Ravens, they are working to retain tight end Dennis Pitta, whose strong 2012 season put him high on many wish lists. In the end, Ozzie Newsome and his team looked at the dollars necessary to retain Boldin and decided to go in another direction (likely retaining a member of the shifting defense). Baltimore fans and critics need to take pause and await the next move given Newsome's history. They earned a Super Bowl with Boldin and are now taking the long-view approach to Joe Flacco's tenure.
We'll see what's next on the board when the bell rings this afternoon.