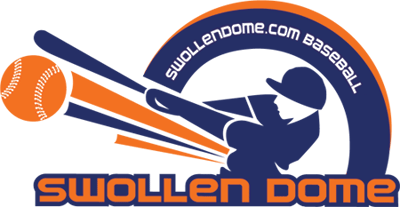 The Tigers ranked among the preseason favorites to make a run to the World Series on expectations of huge things from the offense and the Verlander/Scherzer/Fister/Sanchez starting quartet. The one question facing Jim Leyland and Detroit coming out of spring training was the closer role. Hard-throwing Bruce Rondon was on the board for a potential breakthrough, but control issues forced him back to the minor leagues.
Normally a setup man, Joaquin Benoit has thrived in the role. Benoit has converted all 10 of his save opportunities while pitching to a 1.50 ERA in 42 appearances.
Now, the Tigers made a move to add another arm, acquiring Jose Veras from the Astros for outfield prospect Danry Vasquez. The 32-year-old reliever emerged as the closer in Houston and has successfully converted 19-of-22 save opportunities. Veras has pitched to a 2.93 ERA with a 1.00 WHIP in 42 appearances. He struck out 44 batters against 14 walks in his time with the Astros. It's not apparent, given Benoit's success, whether Veras will assume the closer role immediately. However, it does necessitate a hefty FAAB bid in AL-Only Leagues.
—
Detroit fans (and fantasy owners) breathed a sigh of relief when Miguel Cabrera returned to the lineup after missing several games with a hip injury. They're still waiting for a return to dominance from Justin Verlander, who has struggled markedly of late. Verlander has allowed five or more earned runs in three of his past four starts to raise his season ERA to 3.99. His hit and walk rates have risen by a staggering rate this season.