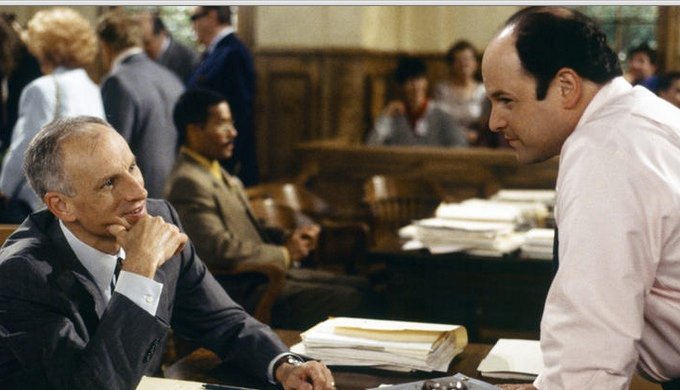 This weekend, Hollywood lost one of its finest actors. Even if his name escapes you, you know the face immediately. James Rebhorn, died this weekend following a lengthy fight with skin cancer. The venerable actor appeared most recently on "Homeland."
You remember him from such films as "Scent Of A Woman," "My Cousin Vinny," and, of course, the finale of "Seinfeld." He appeared in a total of 125 films and television shows in a career that spanned almost his entire life (he was in a television show when he was just three years old).
Mr. Rebhorn was a longtime member of St. Paul's Lutheran Church in Jersey City, NJ. He provided a self-penned obituary to the church, chronicling his life while challenging his children to great things.
We should all aspire to end our own life stories in the same fashion offered by Mr. Rebhorn.
"He was a lucky man in every way."
You can review the full list of Mr. Rebhorn's credits at IMDB.com.
Tags
Basic Instinct
,
Carlito's Way
,
Harmon
,
Homeland
,
James Rebhorn
,
Jason Alexander
,
Law & Order
,
Mike Harmon
,
My Cousin Vinny
,
Rebhorn
,
RIP James Rebhorn
,
Scent of a Woman
,
Seinfeld
,
Seinfeld Finale
,
St. Paul's Jersey City
,
St. Paul's Lutheran Church
,
Swollen Dome
,
SwollenDome.com
,
The Good Wife
,
Third Watch
,
White Collar