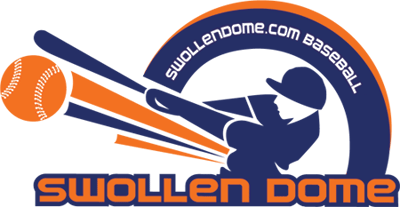 The top headline of the night came from Los Angeles. No, Yasiel Puig didn't add to his gaudy first-week stats. Rather, the Cuban sensation was at the heart of a bench-clearing donnybrook between the Dodgers and Diamondbacks.
Fantasy owners should note that Kenley Jansen displaced Brandon League in the closer role and finished off the Dodgers' 5-3 victory.
Preston Mattingly enjoyed his father's battle.

Finally, the Dodgers and Diamondbacks will start the 2014 season in Australia. Why?
San Diego outfielder Cameron Maybin's return from the disabled list was short-lived. Maybin tore his posterior cruciate ligament against the Rockies earlier this week, an injury that will put him on the shelf for 6-10 weeks.
The Pirates have produced their best record through 62 games since 1992. Veterans A.J. Burnett and Francisco Liriano fueled the Pirates' success to open the season. Now, Pittsburgh added hard-throwing youngster Gerrit Cole to the mix on Tuesday night. Cole allowed two earned runs on seven hits in 6 1/3 innings with two strikeouts against the Giants. Liriano looks to extend his ridiculous open to 2013 tonight.
This is for those of you with children or nieces, nephews, etc. I always wondered why Dora was hanging around with Boots and why Swiper was such a soft villain. "Dora The Explorer" is moving to the city. I can't wait to see the special episode when Tico and the gang come to visit.
The YES Network posted on Twitter that Michael Pineda will make his next rehab start at Double-A Trenton.
Max Scherzer extended his season-opening winning streak to nine games in Tuesday's Detroit victory over the Royals. Scherzer reduced his WHIP to 0.87 (his ERA sits at 3.19) and struck out six batters in seven innings. He's struck out at least six batters in each of his 13 starts this season.
Adam Dunn hit safely for the seventh time in 10 games, launching his 17th home run of 2013 in Chicago's 7-5 loss to the Blue Jays. Dunn's still batting a dismal .181, but the increased frequency of long drives is encouraging.
Following a rough start to 2013 that had people wringing their hands and pondering "sophomore slumps," Mike Trout's performance had improved markedly. Trout homered for the second straight game against the Orioles, bringing his season total to 12. He's hit safely in nine of his past games to raise his batting average to .303 and has stolen 14 bases overall.
Giancarlo Stanton went 1-for-4 with a home run (his fourth) and two RBI for the Marlins in his second game back from the disabled list.
Bartolo Colon and the A's defeated CC Sabathia and the Yankees by a 6-4 count. Colon won his fifth straight start and eighth of the year by hurling six shutout innings. He reduced his season ERA to 2.92 with 49 strikeouts against 10 walks. Anybody?
Sabathia's record fell to 6-5 as he allowed six earned runs on eight hits, including two home runs, and a walk. His ERA climbed above 4.00 (4.07). Sabathia's strikeout-to-walk rate is fantastic (83-to-18), but his hit rate has soared (101 in 95 innings).
Finally, a sixth-grade math teacher in France decided that showing his students the film "Saw" was a good idea. That's not going to end well for anybody. The teacher was suspended one day with further sanctions possible.