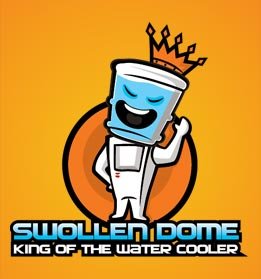 I had a chance to take in 42 over the weekend. Here's the review on the site . If reading the lengthy account isn't your thing, or you like the sound of my voice, then you can get a bit of the same here .
According to " The Boston Globe , John Lackey has been cleared to resume throwing. Lackey is eligible to return from the disabled list in a week's time. When the injury occurred, it appeared to be far more serious.
The Blue Jays lost shortstop Jose Reyes to a long-term ankle injury at the end of the past week. As a result, the Blue Jays are reportedly considering giving Brett Lawrie reps at second base during his rehab assignment at Class-A Dunedin. Per Robert Falkoff of MLB.com, the move would put Jose Bautista at third base.
Ricketts predicts that the Wrigley Field deal will propel the Cubs to The World Series>.
Phillies starter Roy Halladay silenced the critics, if only for a moment, with a tremendous effort on Sunday afternoon. I know that this performance came against the Marlins, but after two subpar efforts, fans and fantasy owners will take it. Halladay allowed a single earned run in eight innings on five hits and a walk to earn the 200th win of his career. Interestingly, he struck out only two batters in the outing. Halladay next faces St. Louis later in the week.
I saw it first from our frequent FOX Sports Radio guest Brian Geltzeiler of HoopsCritic.com on Twitter. Here's the New York Post report on Mike Rice's work as an Amateur Athletic Union coach.
The struggling Angels lost two additional players Kevin Jepsen (triceps) and Erick Aybar (left heel) to the disabled list this week. Outfielder J.B. Shuck was recalled to the squad. Shuck batted .298 in 115 minor league games last season, producing 14 extra-base hits (zero home runs), 33 RBI and 12 stolen bases. Left-hander Michael Roth was recalled from Double-A (4.91 ERA in 11 appearances last season). And, the team signed Kip Wells to a minor league contract. Yeah.
Franklin Gutierrez started well for the Mariners, producing four home runs and 10 RBI in 37 at-bats. Fans and fantasy owners were reminded of Gutierrez's strong 2009 season. Alas, Gutierrez has been out of the Seattle lineup since Friday because of tightness in his groin.
Cincinnati starter Johnny Cueto was placed on the 15-day disabled list because of a strained lat muscle. Right-hander Justin Freeman was recalled to take Cueto's place on the roster. He allowed a single earned run (a solo home run) in four appearances spanning five innings with six strikeouts.
Michael Bourn of the Indians sustained a finger injury when he was stepped on by White Sox reliever Matt Thornton and will reportedly miss 5-to-7 days. Per Cleveland.com , the injury required five stitches and will keep Bourn out of the mid-week series against the Red Sox.