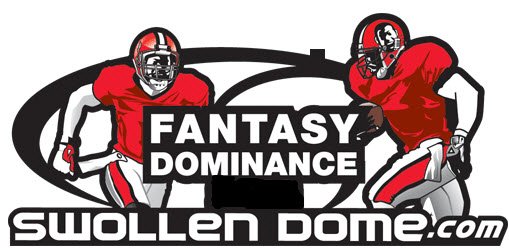 It's time to sound the horn on the start of the 2013 Fantasy Football season. Harmon's First-Take 2013 Fantasy Football WR Rankings are here.
As with the Tight End and Running Back positions, there is absolutely zero debate to be had about which players leads this position. Calvin Johnson was tackled eight times inside the five-yard line in 2012, thereby keeping his touchdown total down while the rest of his numbers boggled the mind.
Brandon Marshall takes the No. 2 slot in the retooled Marc Trestman offense ahead of Dallas Cowboys star Dez Bryant and Cincinnati star A.J. Green.
Tags
A.J. Green
,
Brandon Marshall
,
Calvin Johnson
,
Chicago Bears
,
Cincinnati Bengals
,
Dallas Cowboys
,
Detroit Lions
,
Dez Bryant
,
Fantasy Football Wide Receiver Rankings
,
Fantasy Freaks
,
FOX Sports Radio
,
FSR
,
Harmon
,
Harmon's First-Take 2013 Fantasy Football WR Rankings
,
Harmon's First-Take 2013 Fantasy WR Rankings
,
Harmon's First-Take 2013 Rankings
,
Mike Harmon
,
Swollen Dome
,
SwollenDome.com
,
SwollenDome.com Fantasy Football
,
SwollenDome.com Fantasy Football Draft Guide