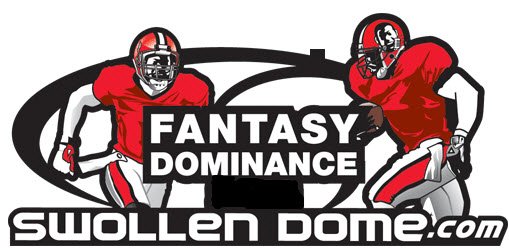 The tight end position is deep with quality fantasy options this season. However, the top of the board has been impacted greatly in the past month. Sure, Jimmy Graham is still there at the top of the board.
Fantasy owners must decide whether to draft Rob Gronkowski and quickly return to the position for a high-level backup or eschew the potential risk and select another option. Obviously, the loss of Aaron Hernandez changes the complexion of the New England offense and those fantasy draft plans.
And then the debate begins. I'm a believer in the Kaepernick-Vernon Davis connection and the PPR brilliance of Dennis Pitta. Like everyone else, I'm aboard the Jared Cook bandwagon in St. Louis, but I'm also banging the drum loudly (Bonham-style) for Martellus "The Black Unicorn" Bennett and Cleveland's Jordan Cameron.
Who's ready for some football? Rant, rave and interact.
Harmon's First-Take 2013 Fantasy Football TE Rankings are here to get the conversation started.
Tags
2013 Fantasy Football TE Rankings
,
2013 Fantasy Football Tight End Rankings
,
2013 SwollenDome.com Fantasy Football
,
Aaron Hernandez
,
Chicago Bears
,
Dennis Pitta
,
Fantasy Freaks
,
FOX Sports Radio
,
FSR
,
Harmon
,
Harmon's First-Take 2013 Fantasy Football TE Rankings
,
Jason Witten
,
Jimmy Graham
,
Jordan Cameron
,
Martellus Bennett
,
Mike Harmon
,
Rob Gronkowski
,
SwollenDome.com Fantasy Football Rankings
,
Vernon Davis