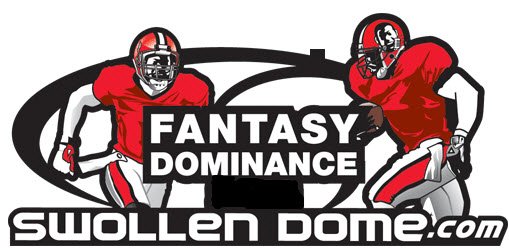 It's a year of change in 2013. The longtime heroes of fantasy defenses, Brian Urlacher and Ray Lewis, have entered retirement. Ed Reed is playing with the Texans, who have the freakishly athletic J.J. Watt leading the charge. How quickly will Brian Cushing get back in the mix?
Let's light up the rankings and let the debates begin.
Check out Harmon's First-Take 2013 Fantasy Football Defense Rankings below.
Tags
2013 SwollenDome.com Fantasy Football Rankings
,
Baltimore Ravens
,
Brian Urlacher
,
Chicago Bears
,
Denver Broncos
,
Ed Reed
,
Fantasy Freaks
,
FOX Sports Radio
,
FSR
,
Harmon
,
Harmon's 2013 Fantasy Football Rankings
,
Harmon's First-Take 2013 Fantasy Football Defense Rankings
,
Mike Harmon
,
New England Patriots
,
Ray Lewis
,
San Francisco
,
Seattle Seahawks
,
Steelers
,
Swollen Dome
,
SwollenDome.com
,
Texans