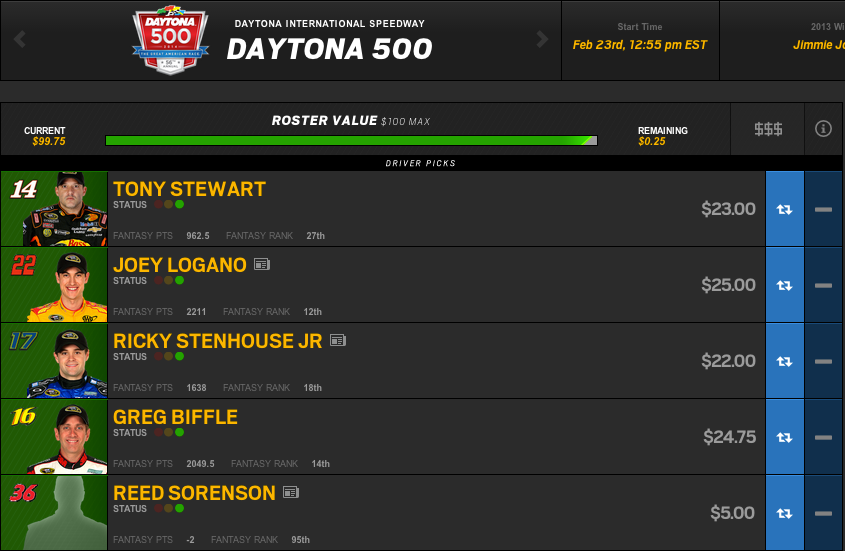 The 2014 NASCAR Sprint Cup Series season kicks off with the proverbial "Super Bowl" of the circuit at Daytona. Those stuck in cold climates will enjoy the sights and sounds from Florida, as FOX Sports starts the season right.
Of course, the advent of a new season gives us myriad storylines to track.
Tony Stewart, a member of my fantasy squad for this week, returns to action.
One of his drivers, Danica Patrick, has been in the news following comments by "The King." Does she finally experience a breakthrough in 2014? How many fantasy participants look for value with a middling salary cap number required?
There's Jimmie Johnson and his chase for the immortals list. I'll leave the "Rushmore" chatter for other people. Jeff Gordon may call it quits after 2014, making it a true "Victory Lap" sensation.
Anyway, my squad is posted above. Look for analysis and picks ahead of qualifying each week going forward here inside SwollenDome.com.
Time to go to work.