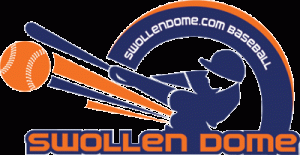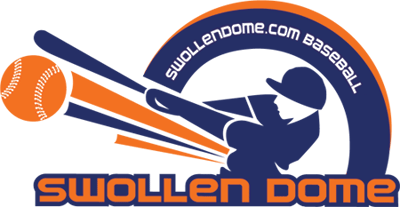 Are you a fan of the longball and sluggers, or do you load up early on top-notch studs for your pitching staff? Some fantasy owners eschew the selection of an ace to fill out the hitter positions before turning back to the mound. They're looking for "value" late and to land the next breakthrough arm.
Let's find it. Check out SwollenDome.com for other positions. I'll be loading up player blurbs, injury information, position battles and more as we head toward opening day.
Get on my grid. Add SwollenDome.com to your RSS feed from the home page.
26. Jordan Zimmermann, WAS
27. Yovani Gallardo, MIL
28. Ian Kennedy, ARI
29. Jon Lester, BOS
30. Brandon Morrow, TOR
31. Josh Johnson, TOR
32. Aroldis Chapman, CIN
33. Anibal Sanchez, DET
34. Doug Fister, DET
35. Tim Lincecum, SF
36. Jake Peavy, CWS
37. Hiorki Kuroda, NYY
38. C.J. Wilson, LAA
39. Ryan Vogelsong, SF
40. Dan Haren, WAS
41. Matt Harvey, NYM
42. Brett Anderson, OAK
43. Jarrod Parker, OAK
44. Mike Minor, ATL
45. Lance Lynn, STL
46. Homer Bailey, CIN
47. Jonathon Niese, NYM
48. Jeremy Hellickson, TB
49. Kyle Lohse, FA
50. Matt Garza, CHC
51. Marco Estrada, MIL
52. Hisashi Iwakuma, SEA
53. Alexi Ogando, TEX
54. A.J. Burnett, PIT
55. Derek Holland, TEX
56. Tim Hudson, ATL
57. Wandy Rodriguez, PIT
58. Trevor Cahill, ARI
59. Alex Cobb, TB
60. Josh Beckett, LAD