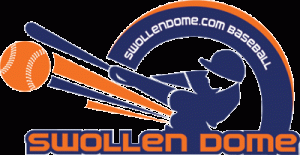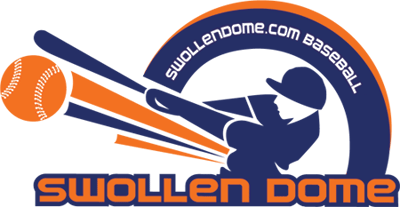 Welcome to the beginning of the SwollenDome.com Fantasy Baseball season. Following a brief hiatus to decompress after a hectic football season and the glory of Super Bowl XLVII, it's time to turn the page and get back onto the diamond. I am rolling through position-by-position to load up the first-look fantasy rankings for the 2013 season.
This entry features the second basemen. Are you a batting average lover? Do you need speed from your middle infielder, or will you bounce both of those categories for power? There's no question who is No. 1 on the board. Despite the changes and myriad injuries in New York, Robinson Cano is locked and loaded as the top option.
The debates begin as early as the second name on the board. Are you looking to Texas or Boston? When do the "sleepers" crack the list?
The Catcher and First Base rankings are already up, and I'm burning up the keyboard to get the full slate up on the Dome.
Full player blurbs for you to dominate the virtual water cooler in your office are coming as the week progresses.
Let's dominate.
** Remember, many middle infielders may be eligible at multiple positions depending on your league's individual settings.
1. Robinson Cano, NYY
2. Ian Kinsler, TEX
3. Dustin Pedroia, BOS
4. Ben Zobrist, TB
5. Brandon Phillips, CIN
6. Jason Kipnis, CLE
7. Jose Altuve, HOU
8. Aaron Hill, ARI
9. Rickie Weeks, MIL
10. Chase Utley, PHI
11. Martin Prado, ARI
12. Kyle Seager, SEA
13. Neil Walker, PIT
14. Danny Espinosa, WAS
15. Dan Uggla, ATL
16. Dustin Ackley, SEA
17. Howard Kendrick, LAA
18. Josh Rutledge, COL
19. Jurickson Profar, TEX
20. Michael Young, PHI
21. Daniel Murphy, NYM
22. Marco Scutaro, SF
23. Jemile Weeks, OAK
24. Omar Infante, DET
25. Everth Cabrera, SD