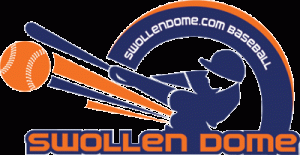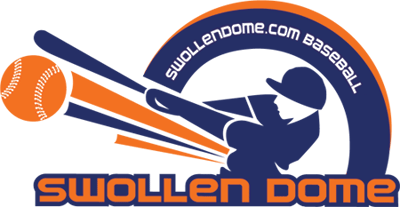 We love to debate where the big names at the top of the draft board should stack up. After all, everybody knows about the on-field exploits of names like Trout, Braun and CarGo. But, as you drift through the pack, things get interesting, contentious and less certain. The term "Sleeper" ("Ninjas" in my world here on SwollenDome.com and on our FOX Sports Radio ranting sessions) comes into play, but we're also seeking value on aging stars or players on the comeback trail.
The back-end of the Outfield board gets jumbled and switched around a bunch leading toward opening day. My gut says that youth will be served in 2013. As such, a number of new names make my early list.
Get excited. Get loud. Get on my grid.
Here are my early Outfield Rankings, slots 26-60.
26. Curtis Granderson, NYY
27. Carlos Beltran, STL
28. Michael Bourn, CLE
29. Carlos Gomez, MIL
30. Nelson Cruz, TEX
31. Carl Crawford, LAD
32. Melky Cabrera, TOR
33. Shane Victorino, BOS
34. Josh Reddick, OAK
35. Martin Prado, ARI
36. Angel Pagan, SF
37. Norichika Aoki, MIL
38. Michael Morse, SEA
39. Ben Revere, PHI
40. Josh Willingham, MIN
41. Hunter Pence, SF
42. Nick Markakis, BAL
43. Lorenzo Cain, KC
44. Chris Davis, BAL
45. Alejandro De Aza, CWS
46. Adam Eaton, ARI
47. Todd Frazier, CIN
48. Dexter Fowler, COL
49. Adam Dunn, CWS
50. Coco Crisp, OAK
51. Torii Hunter, DET
52. Andre Ethier, LAD
53. Ichiro Suzuki, NYY
54. Brett Gardner, NYY
55. Jayson Werth, WAS
56. Nick Swisher, CLE
57. Alfonso Soriano, CHC
58. Michael Cuddyer, COL
59. Wil Myers, TB
60. Justin Ruggiano, MIA