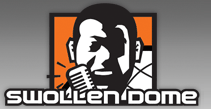 Harmon completed a huge feat this past week, driving all around the West coast to visit training camps in San Diego, Santa Clara (49ers), Glendale and Oxnard. That's a lot of driving, coffee and time alone on the open road.
To finish up Sunday's visit to Oxnard and the Dallas Cowboys, Harmon got a chance to chat with cornerback Brandon Carr. They discuss Carr's foundation "Carr Cares," working against elite receivers on the practice and off-field pursuits.
Check out CarrCares.org.
And listen to the audio ….
Audio clip: Adobe Flash Player (version 9 or above) is required to play this audio clip. Download the latest version here. You also need to have JavaScript enabled in your browser.