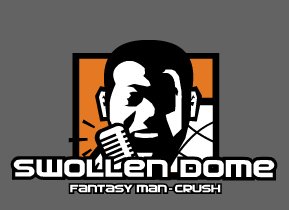 On Monday night, Rick Pitino's Louisville Cardinals defeated the Michigan Wolverines to capture the NCAA Men's Basketball Championship. I could take the easy way out and peacock for winning the group challenge, but since I took the chalk, I won't do it.

I could also celebrate the dominance of Luke Hancock, who came off of the bench and became the MOP of The Final Four. Hancock went 5-for-6 from the field and scored 22 points, a fantastic effort coming off Saturday's run against Wichita State. And Pitino became the first to win a title with two teams on the day he earned a nod in the Hall of Fame.
In truth, Hancock was the guy for this spot until about 8am PT. He was then overtaken by social media hero (now twice) Spike Albrecht, who sparked a huge first-half surge. Albrecht took over for Trey Burke, who sat much of the first half because of foul trouble, and scored 17 points. He rained in four three-point shots and left longtime college hoops pundits and casual observers shaking their heads.
Albrecht's effort in the game was fantastic, but he gets the nod for a Tweet that he sent out. The account is not verified by Twitter, but a cursory review of its history would lead us to believe it's legit. Of course, at some point, a Chris Crocker-like figure will need to emerge. "Leave Kate alone!"
In the interim, there's a running clock on how quickly someone puts together a "Call Me Maybe" parody.

Tags
2013 NCAA Men's Basketball Championship
,
Call Me Maybe
,
Fantasy Freaks
,
Fantasy Man-Crush
,
FOX
,
FOX Sports Radio
,
FSR
,
Harmon
,
Louisville
,
Louisville Cardinals
,
Luke Hancock
,
Michigan
,
Michigan Wolverines
,
Mike Harmon
,
NCAA Men's Basketball Championship
,
NCAA Title Game
,
Rick Pitino
,
Spike Albrecht
,
Trey Burke