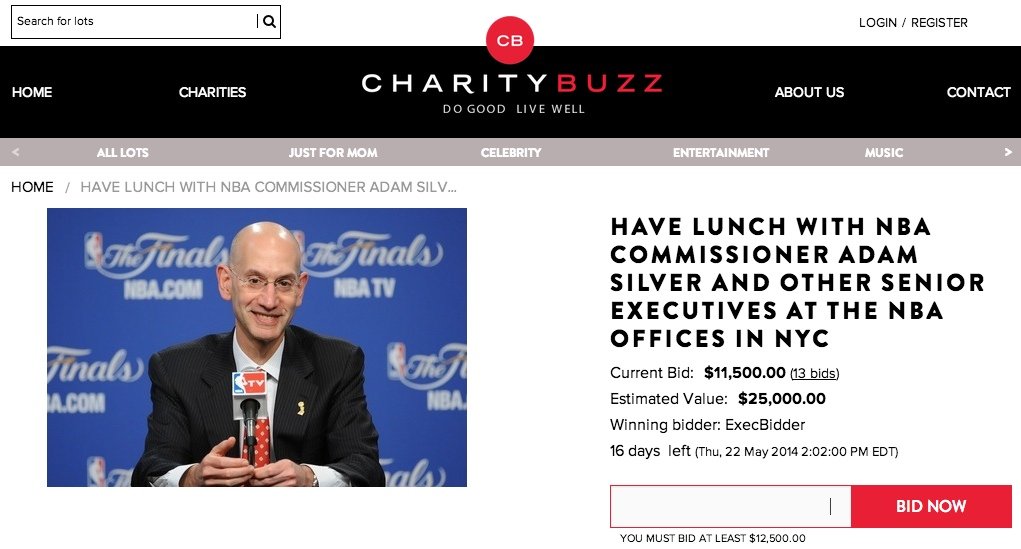 Since NBA Commissioner Adam Silver banished Donald Sterling from the Los Angeles Clippers, he has been celebrated as a hero. Silver's press conference drew accolades and announced his arrival as the new leader of the NBA world.
Now, you can bid on a lunch meeting with the commissioner and other NBA leaders for charity. CharityBuzz.com is hosting the auction, and bidding has already topped $12,000 with 16 days remaining.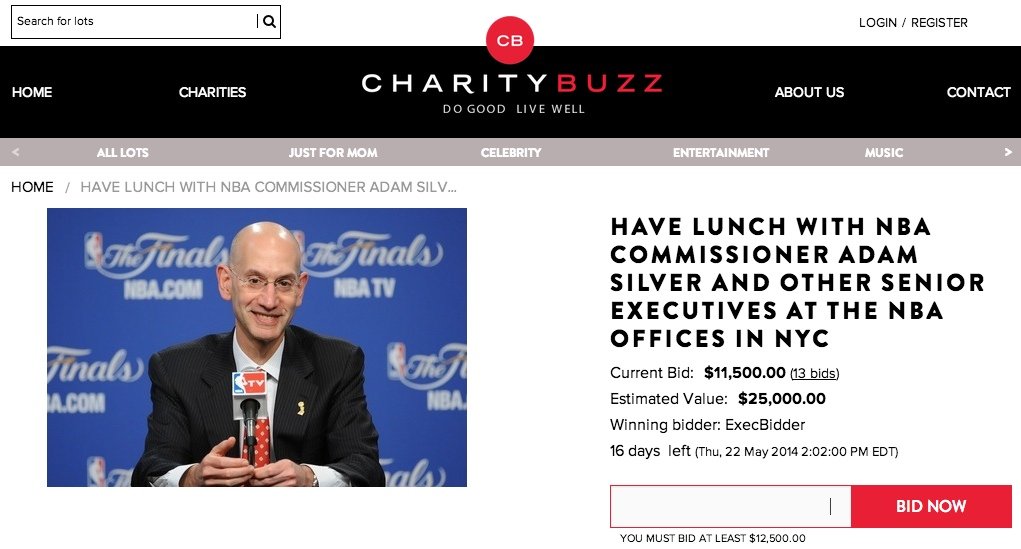 You can read the full description of the auction prize here.