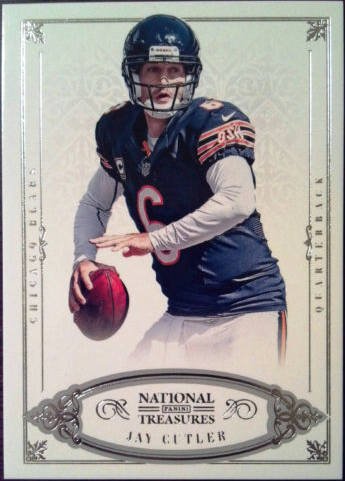 For most members of the Fantasy Football universe, the regular season came to an end in conjunction with the closing of Candlestick Park. The late interception return by NaVarro Bowman for a touchdown surely changed outcomes in a large number of leagues. The game-ending interception from Matt Ryan sent an unfortunate few to an untimely, crushing defeat.
A small number of fantasy owners in traditional leagues continue their battles through Week 17. Others will craft lineups for one-week competitions in daily leagues.
They'll have to deal with a number of calculated shutdowns, injury concerns and winner-take-all contests as the NFL Playoffs get set.
——————–
1. Can Jay Cutler and the Bears shake off a dismal (too light a word, in my opinion) loss to the Eagles and exorcize the demons of defeats to Green Bay?
1a. Aaron Rodgers returns to the field, but how effective will he be against Chicago? Can he physically get through a full contest?
2. Kyle Orton takes to the field against the high-octane Eagles. Will the turnover-forcing Dallas defense of the early part of the schedule return against Nick Foles, or will the Cowboys continue to surrender big play after big play?
3. The Chiefs have talked of "mixing and matching" starters and substitutes. Given the team's struggles down the stretch, do we really believe they'll lay down against division rival San Diego?
4. Does Von Miller's injury open the door for the Patriots to steal home field advantage?
5. The Dolphins were awful in a shutout loss to the Bills in Week 16, and Ryan Tannehill was battered and bruised before departing. Can they beat the Jets, or will Rex Ryan's squad earn an improbable .500 season.