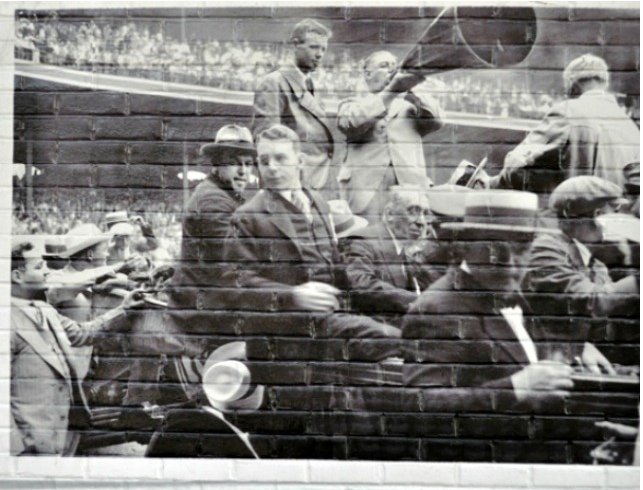 This story got some legs in the blogosphere from a number of sources around my hometown of Chicago.
The Cubs put forth a series of murals to commemorate the history of Wrigley Field, as the ballpark celebrated its 100th birthday earlier this season. Paul Sullivan of ChicagoNow issued a blog post earlier this week about an error he found on one of the image. A photo of Charles Lindbergh has inaccurately described as a 1927 visit to Wrigley Field. Well, Lindbergh was actually attending a game on the other side of town … at Comiskey Park.
Sullivan found that mistake, and astute Cubs fans have now piled on with other issues on the captions. Check out a quick interview with Sullivan and more notes from the series.