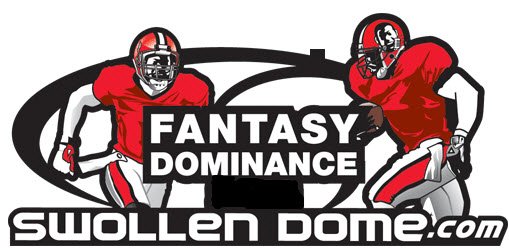 The 2013 season has been the year of the passing game and ridiculous point totals. There will be as many as 13 quarterbacks (with a couple of massive games for the back-end options, of course) to finish the season with 4,000 passing yards. With a couple big games by those on the fringe, perhaps 14 running backs will top 1,000 rushing yards.
The final numbers are great. We can look back to the projections and our preseason rankings to determine how well or poorly we reviewed a particular player or team.
Odds are that the high or low totals in each of the categories present no surprises. You've been wringing your hands, shaking your fists or practicing your own victory dances throughout the season. But, it doesn't tell the whole tale. Who's dominated consistently?
Superhero Jamaal Charles leads the way.
Here's a gem for you. Ahmad Bradshaw earned two top-10 finishes before sustaining his season-ending injury. Trent Richardson has produced two top-18 finishes all season.
| | | | | | | |
| --- | --- | --- | --- | --- | --- | --- |
| Player | Team | Tier 1 (1-5) | Tier 2 (6-10) | Tier 3 (11-12) | Tier 4 (13-18) | Tier 5 (19-24) |
| Jamaal Charles | KC | 7 | 4 | 0 | 1 | 1 |
| LeSean McCoy | PHI | 5 | 2 | 1 | 1 | 3 |
| Adrian Peterson | MIN | 5 | 2 | 1 | 0 | 1 |
| Matt Forte | CHI | 3 | 4 | 1 | 3 | 2 |
| Knowshon Moreno | DEN | 5 | 1 | 1 | 3 | 0 |
| Marshawn Lynch | SEA | 4 | 3 | 0 | 2 | 1 |
| Reggie Bush | DET | 3 | 2 | 0 | 3 | 1 |
| Eddie Lacy | GB | 3 | 2 | 0 | 4 | 2 |
| Frank Gore | SF | 2 | 3 | 0 | 0 | 3 |
| DeMarco Murray | DAL | 2 | 2 | 1 | 3 | 2 |
| Joique Bell | DET | 2 | 1 | 2 | 1 | 0 |
| Giovani Bernard | CIN | 1 | 4 | 0 | 1 | 2 |
| Zac Stacy | STL | 1 | 4 | 0 | 1 | 2 |
| Rashad Jennings | OAK | 3 | 0 | 1 | 2 | 1 |
| Chris Johnson | TEN | 2 | 2 | 0 | 2 | 1 |
| Fred Jackson | BUF | 1 | 1 | 2 | 4 | 1 |
| Le'Veon Bell | PIT | 0 | 3 | 1 | 2 | 3 |
| Steven Jackson | ATL | 0 | 2 | 2 | 0 | 0 |
| Pierre Thomas | NO | 2 | 0 | 1 | 0 | 1 |
| Arian Foster | HOU | 1 | 2 | 0 | 1 | 1 |
| Ray Rice | BAL | 1 | 2 | 0 | 0 | 0 |
| Stevan Ridley | NE | 1 | 2 | 0 | 1 | 1 |
| Darren McFadden | OAK | 1 | 1 | 1 | 1 | 0 |
| Maurice Jones-Drew | JAX | 1 | 0 | 2 | 3 | 3 |
| Ryan Mathews | SD | 0 | 3 | 0 | 4 | 2 |
| Andre Brown | NYG | 0 | 2 | 1 | 0 | 1 |
| Rashard Mendenhall | ARI | 0 | 2 | 1 | 1 | 2 |
| Alfred Morris | WAS | 0 | 1 | 2 | 3 | 4 |
| Danny Woodhead | SD | 2 | 0 | 0 | 3 | 2 |
| Darren Sproles | NO | 2 | 0 | 0 | 1 | 0 |
| Ahmad Bradshaw | IND | 1 | 1 | 0 | 0 | 0 |
| Andre Ellington | ARI | 1 | 1 | 0 | 2 | 2 |
| Bobby Rainey | TB | 1 | 1 | 0 | 1 | 0 |
| Jacquizz Rodgers | ATL | 1 | 1 | 0 | 0 | 0 |
| Shane Vereen | NE | 1 | 1 | 0 | 1 | 1 |
| C.J. Spiller | BUF | 1 | 0 | 1 | 1 | 1 |
Tags
2013 Fantasy Football RB Scoring Grid
,
2013 NFL RB Consistency
,
Adrian Peterson
,
C.J. Spiller
,
Fantasy Football RB Leaders
,
Fantasy Football Running Backs
,
Fantasy RBs
,
Jamaal Charles
,
Kings of Consistency - The Running Backs
,
Le'Veon Bell
,
Matt Forte
,
NFL
,
RB Kings
,
Swollen Dome
,
SwollenDome.com