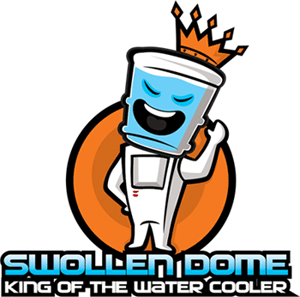 We love inspirational speeches. There's no question about it.
From the time we first grab a glove to hit the diamond, buckle a chinstrap or sit down in the classroom, we're looking to be inspired. Coaches, teachers and parents work to find the proper words to elevate our performance and keep us on the path toward domination.
This week, we added two new entrants to the library. Tom Brady, longtime quarterback and NFL poster boy, appeared in front of this year's University of Michigan squad to discuss his tenure at the school and the importance of being named Captain.
The second entry is Nick Selby, who has become a viral sensation after unleashing a powerhouse performance to welcome a new school year at Georgia Tech.
Who wins the day? I like the use of "Thus Spake Zarathustra" in the latter. It conjures the image of the dazzling robes and lyrical stylings of "The Nature Boy" Ric Flair or the opening of an Elvis show.
Tom Brady talks to the Michigan Wolverines about his collegiate career and being a captain for the "Maize and Blue."
Tags
2001
,
A Space Odyssey
,
AWA
,
Big 10
,
Big 10 Network
,
Bill Belichick
,
Brady Hoke
,
Captain
,
Carnegie Mellon
,
Elvis Presley
,
Georgia Tech
,
Georgia Tech Speech
,
Gisele
,
Legend
,
Lloyd Carr
,
Maize and Blue
,
Michigan
,
Michigan Captain
,
Michigan Wolverines
,
Nature Boy
,
New England Patriots
,
Nick Selby
,
NWA
,
Patriots
,
Randy Pausch
,
Ric Flair
,
Rocky Balboa
,
Selby
,
Sylvester Stallone
,
Thus Spake Zarathustra
,
Tom Brady
,
University of Michigan
,
WWE